Hi all~ Hope everyone had a great lunar new year celebration and collected tons of ang bao! Sorry for the long hiatus, decided to revive my blog with a birthday haul :)
Here's a gift I bought for my birthday last month. As usual, Althea Korea delivered the products in less than a week, all bubbled wrapped and fresh from Korea! Plus, the packaging is limited to Chinese New Year hence the pretty pink oriental design. Shall put the box to good use by keeping some of my accessories in it.
I'm always excited to try out new products so the items in this haul are mainly from lesser known brands. In fact, I am not aware of these brands until I shopped with Althea Korea. This is one other reason why I like Althea Korea too, they sell the latest products that are trendy in Korea.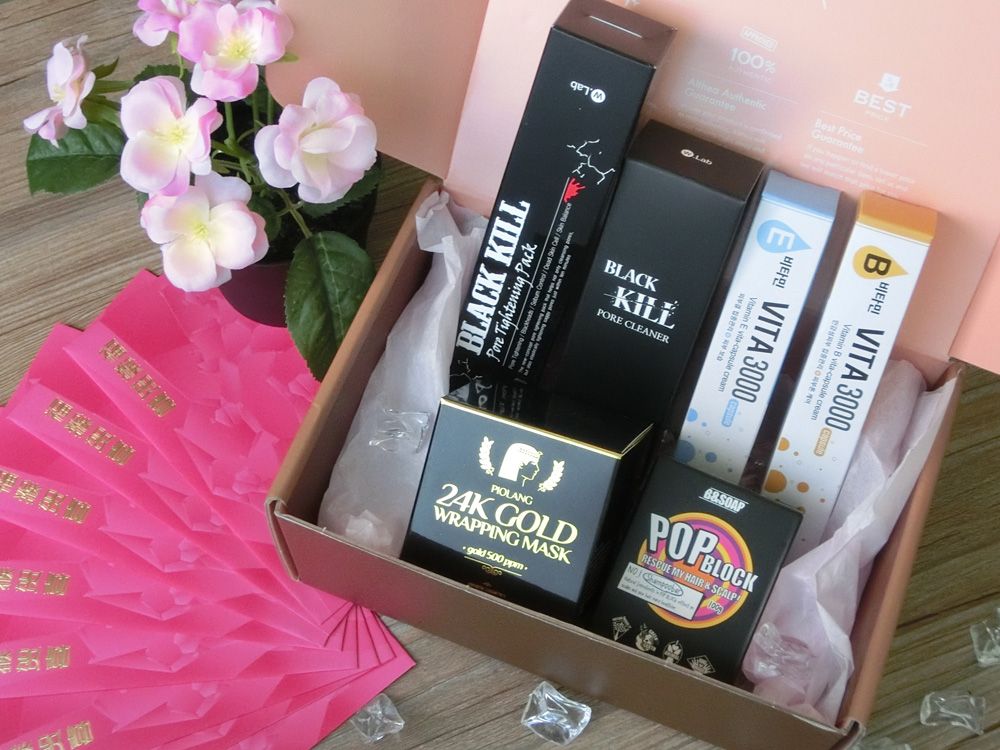 In this haul, the products are all skincare/haircare related, different from my usual haul of colour cosmetics. Here are the items I bought, do keep reading on for reviews:
1. Piolang Vitamin Capsules in B & E
2. W-Lab Black Kill Pore Cleaner
3. W-Lab Black Kill Pore Tightening Pack (Vampire Pack)
4. B&SOAP POP & FUN Shampoo Bar
5. Piolang 24K Gold Wrapping Mask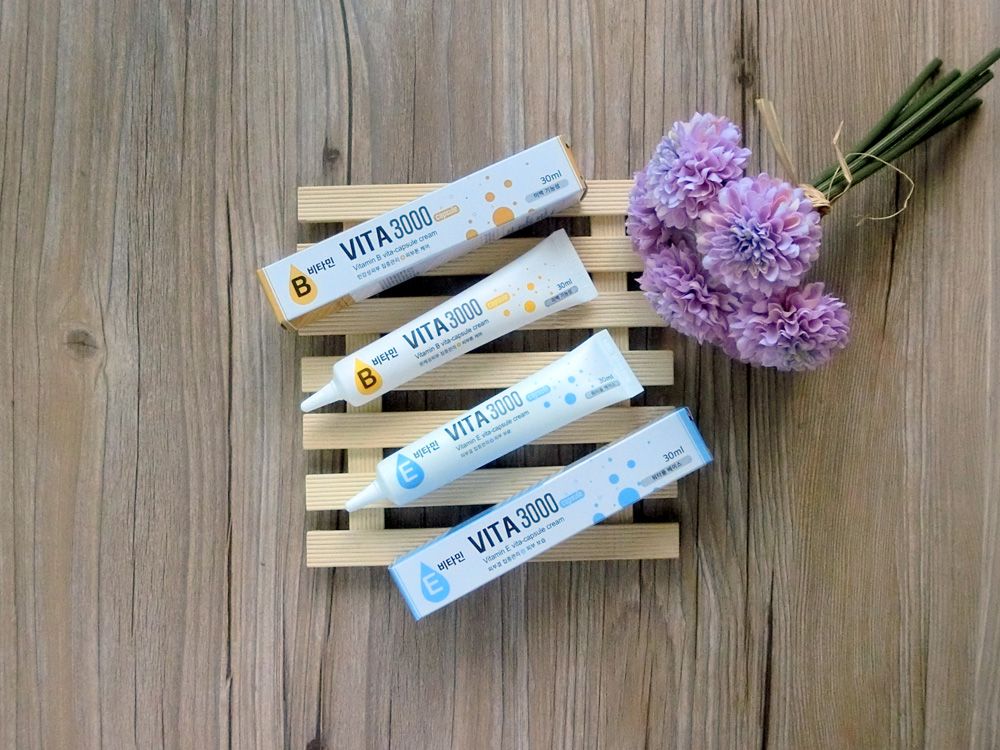 Review Piolang Vitamin Capsules (Vita 3000) in B & E
These tubes may look small but they are actually about 12cm in length, excluding the tip of the tube and contains 30ml of product. The cream feels a little thick so it doesn't dispense from the tube easily which is good if you're travelling as there is no need to worry about leakage.
The vitamin micro beads are quite little, on average I only get 2 micro beads of the vitamin to spread across my whole face. Though the consistency is on the thicker side, it spreads easily with the tiny capsules and doesn't feel oily as it gets absorbed into skin well.
I've been using both vitamins on alternate weeks depending on my skin condition, whether there's breakout or drier skin. Other than the funky smell similar to some plastic products, my skin has been loving vitamins so far, keeping it hydrated and lesser breakouts! One tube lasted me about 2-3 months, depending on how much and how often it is applied.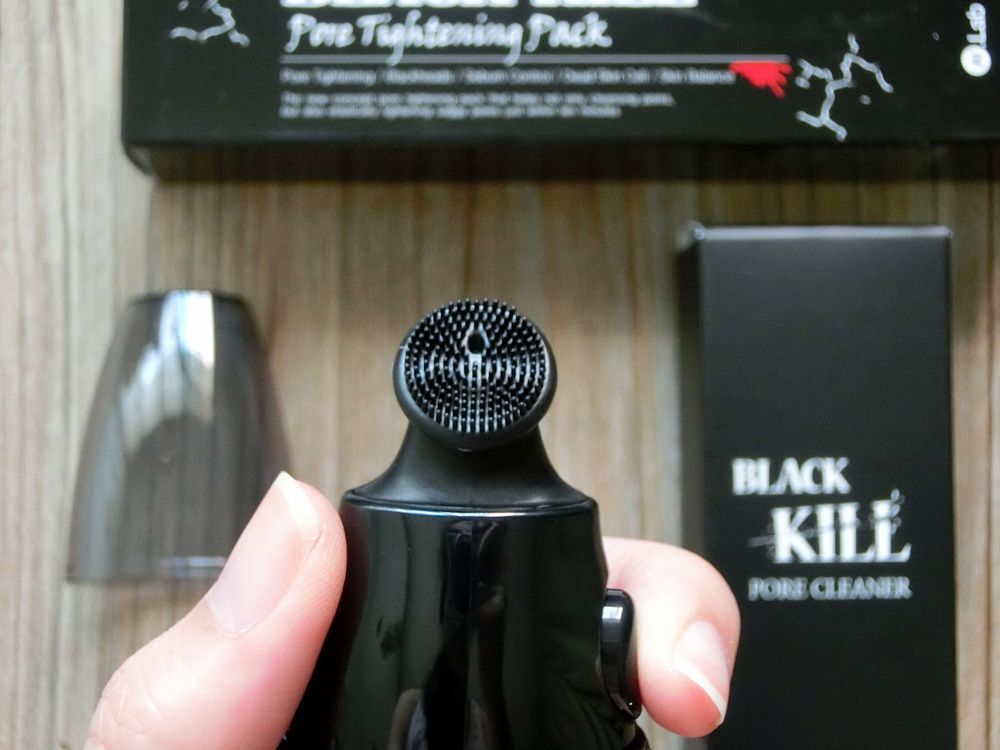 W-Lab Black Kill Pore Cleaner & Black Kill Pore Tightening Pack (Vampire Pack)
These two products sound really promising but I haven't gotten the chance to try them yet. Update these real soon :)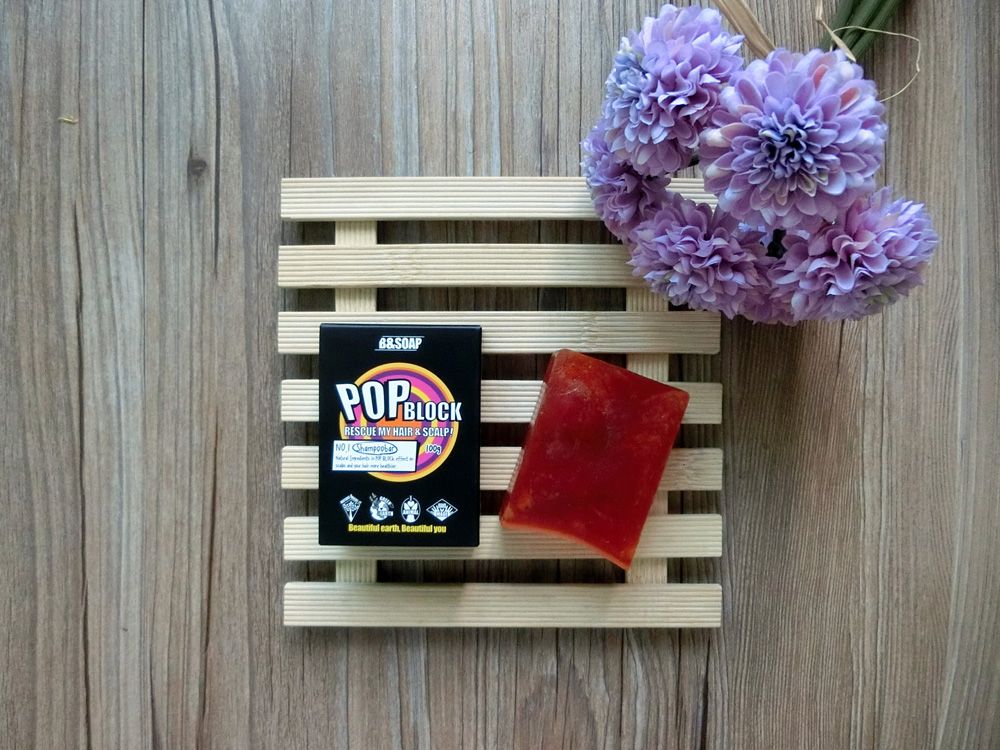 Review B&SOAP POP & FUN Shampoo Bar
Shampoo bar that promises healthy scalp and hair? Yes please! This was the first product that I added to cart and the product that I've been dying to try out. I had high expectations of this when I first set my eyes on it as the condition of my hair and scalp needed help.
First off, this shampoo bar smells so yummy and lathers really well. On the description page, there's a disclaimer that the hair will be stiff for the first 1-2 months and I didn't think much of it until my first wash. It wasn't what I expected. My hair felt waxy after each wash and the strands were either tangled or stuck together due to the waxy residue. It was a total disaster. I can barely comb through my hair without breaking it and what's worse is the substantial amount of hair loss after each wash.
Everyday I need to spend a good 30 minutes to comb through and it is horrible. I've tried using conditioner after wash and it didn't work. I've tried using hair oil after combing to make it manageable but no it just felt sticky and gross. I've used this hair oil when I was using the other shampoo before and it usually tames my hair but it didn't work with this shampoo. It's to the point where I get so afraid to wash my hair, plus it has only been a month. I really wonder if 1-2 months of using this will really make my hair healthy again or will I suffer from even worse hair loss?
(Currently, I'm using Essential hair mask to make the ends less waxy and easier to comb through, guess it will affect the result of the shampoo but it's better than struggling with combing of my hair every day.)
Unfortunately, this product didn't work for me, my hair condition was worse than what I had started with. I read that this will only work on virgin hair, meaning no hair bleaching or colouring has been done to your hair ever before.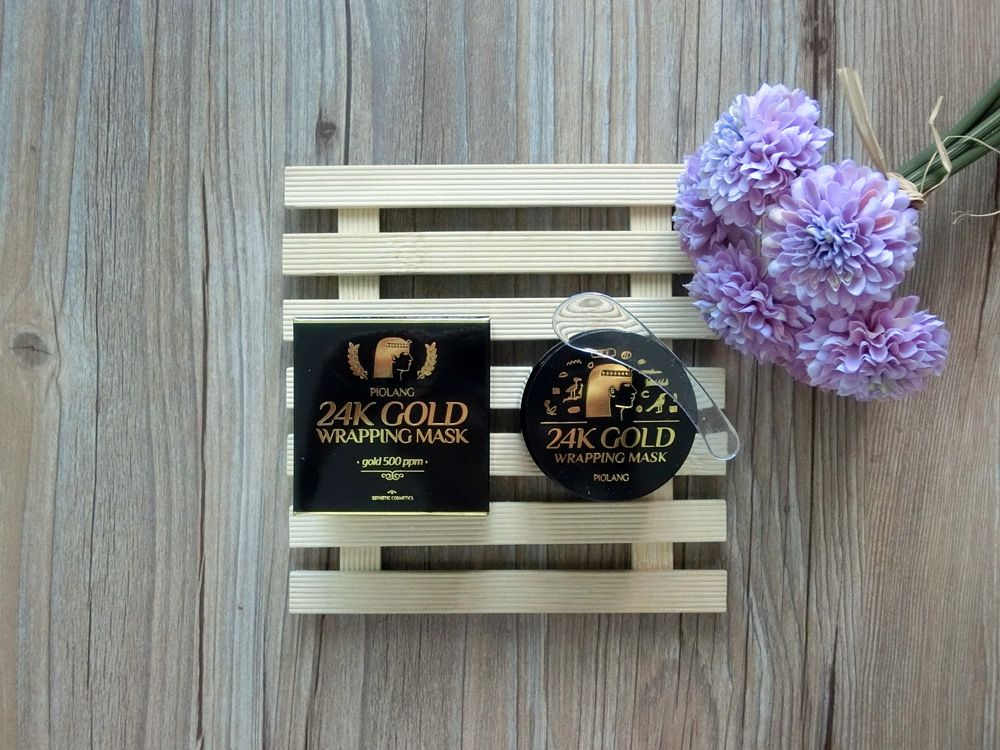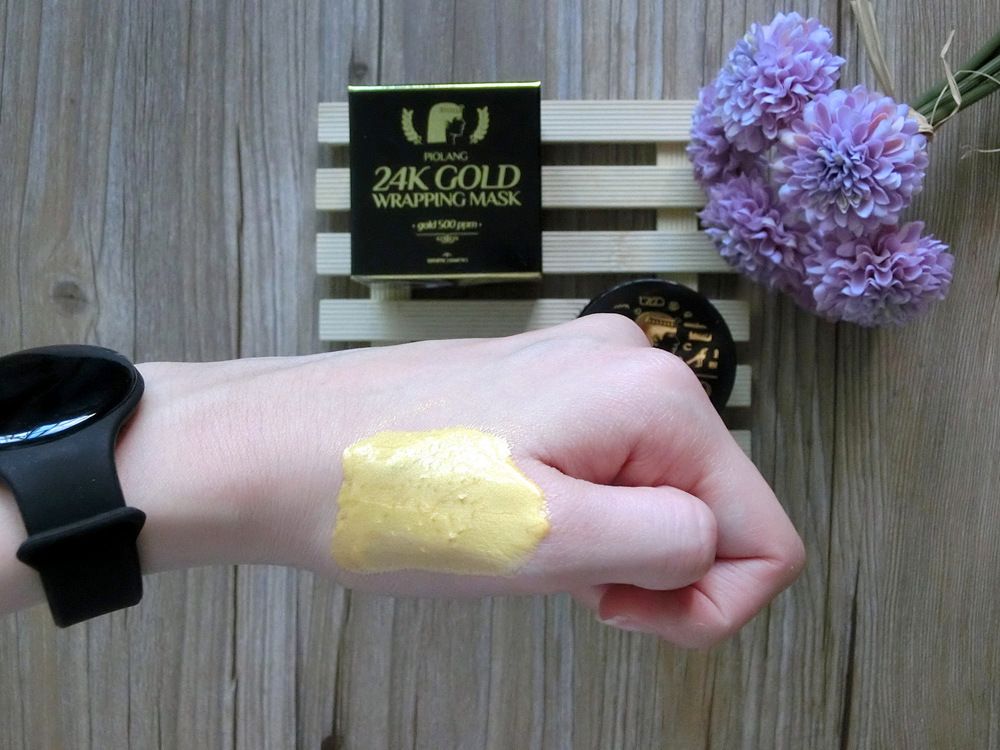 Review Piolang 24K Gold Wrapping Mask
Last but not least, a pot of gold mask to pamper the skin. I've seen similar gold masks before and been wanting to pamper my skin with something rich. This 80ml bottle gold mask comes with a spatula for hygiene purposes and has a consistency similar to honey. It feels sticky but it's easy to spread without worrying that it dries up fast as it takes about 15 - 30 minutes to dry depending on how thick you apply. There's a slight plasticine type of smell which might be a bit of a turn off to some users.
The peeling off of mask can be a little tricky as the texture is rather soft and can tear easily. The mask doesn't help to remove blackheads though so I think this can be used after cleansing off the blackhead with Black Kill range so as to refine the pores.
I've used it 3 times so far, the skin does appear softer and smoother after using this. I didn't notice any differences to my blackheads or pores, will try this with the Black Kill range. As for the brightening effect, I can't say that it has obvious change, shall try it for a couple more times to see if there's an improvement to my skin tone.
So that's all for the birthday haul and review! :)