All the stress from studying for exams is starting to show and I know I have to pamper my skin before it gets any worse. Thanks to Secretive.sg, I received some new masks from Sexylook and Lovemore, both of my favourite Taiwan mask brands, that will help to calm and sooth my skin in this stressful period!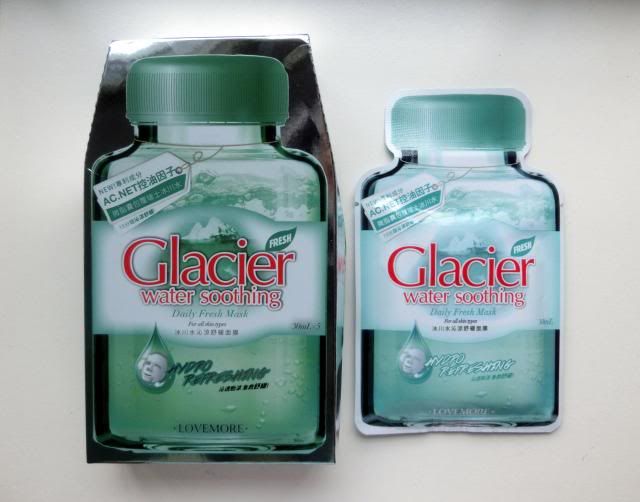 Lovemore Water Beauty Series is suitable for all skin types but certain ingredients in each mask targets different skin concerns. For me, I have combination skin, so I want something that helps to control sebum and at the same time keep pimples at bay. So for this particular mask I'm reviewing today, Lovemore Glacier Water Soothing mask, the ingredients such as Anatarcticine, Cucumber, Aloe Vera, AC.Net, Tea tree and Natto helps to revitalize and clarify for crystal clear complexion. Just what I needed!
Moreover, the masks for this series is specially formulated with the second generation pure silk mask that will increase penetration and the triple moisture-lock will give long-lasting hydration, leaving the skin soft, smooth and hydrated!
When I first extracted the mask from the packing, I'm surprised at how thin and fragile the mask is! This has got to be the thinnest mask I've used to date. I have to admit I didn't read the instructions first so I was trying not to tear the mask the whole time. What you need to do is to remove the white plastic sheet before fitting the mask to face and then remove the blue non-woven sheet.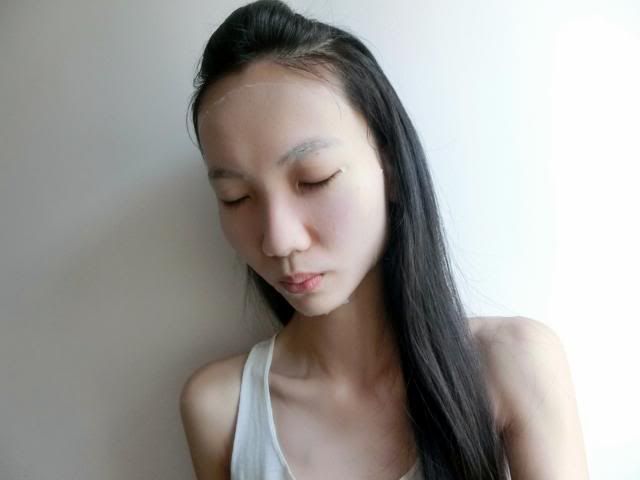 The thinness of the mask allowed it to be adhered to my skin just like second skin. It hardly felt like I'm wearing a mask and you probably can't tell if it's there if you are looking at me from a distance. I love how the size of the mask fitted my face perfectly, especially my nose area, this is the only mask that managed to cover my huge nose :)
I think it's good to leave the mask in the fridge for at least 30 minutes before applying, so when I used it in the morning, the cold refreshing feeling helps to wake me up and prepare me for the stressful day ahead. After removing the mask, it took about 15 minutes for the remaining essence to be absorbed into my skin, leaving it hydrated and soft to touch. As for the sebum control, it did help me keep my skin less oily for one or two hours more. I guess I need to use it more often to get more lasting results and clearer complexion :)
A box of 5 pieces is currently retailing at
Secretive.sg
for $13.90 each. There are other masks available too, you can find out more from their website or Facebook!
Find out more about these masks from
Lovemore's Facebook: https://www.facebook.com/LoveMore.sg

& Do "like" Secretive for more updates & new products; they have an extensive range of products! :)
Secretive's Facebook: https://www.facebook.com/secretive.sg
Thanks for reading, do help me click on the advertisements at the side too! ;)