Do you know that despite plastic surgery being increasingly common in the recent years, more than 60% of women refuse to go for plastic surgery and other invasive aesthetic procedures? Most women want to be beautiful and natural at the same time without having to risk their health. Do you belong in this category too?
So last month, I attended this interesting presentation which addressed this issue of being beautiful without having to go through plastic surgery/invasive aesthetic procedures! It is a new procedure from LPG, known as the Endermolift™ New Generation.
Just a short introduction on the Endermolift™ New Generation, it is fitted with a newly patented Ergolift treatment head, which boasts a micro-motor and LPG's patented Motorized Pulsating Flaps to boost tissue stimulation: a 100% natural solution to firm, tighten and re-sculpt the face, neck, hands in only a matter of weeks. The new Endermolift™ treatment takes 30 minutes or less and also has a range of 10-minute targeted treatments that can give your skin a boost just before work or that dinner party:
• Upper facial
• Puffy eyes and dark circles
• Eye anti-wrinkle
• Mouth contouring
• Facial contouring
• Double chin
• Neck
• Hands
The Endermolift™ New Generation is non-invasive yet naturally stimulates the production of hyaluronic acid by 80%*! *Results according to Humbert study 2013.
Further information can be found at www.lpgsystems.com
A demo was also done after the presentation and though the session was rather short, I noticed that the lady's face looked slightly lifted and overall she looked more energetic after the treatment! I didn't managed to capture a good picture of the before and after though. But thanks to the company's kind offer of treatment, I got to try this myself! Do read on for the review :)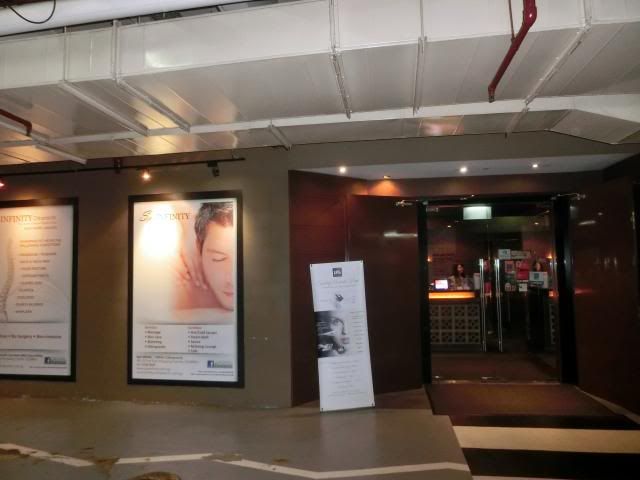 My facial treatment was done over at Spa Infinity, located at Far East Shopping Centre. I actually took awhile to locate it as I didn't expect the place to be located across the carpark! A place with spa facilities (Jacuzzi, steam room,etc), it had a relaxing and quiet ambiance, a great place to relax and escape from the hustle and bustle of the crowded town area.
The staffs were friendly and after filling up a form to better understand my skin condition, I was ushered to the changing room where they showed me the facilities available before I kept my stuffs in a locker and changed into a robe.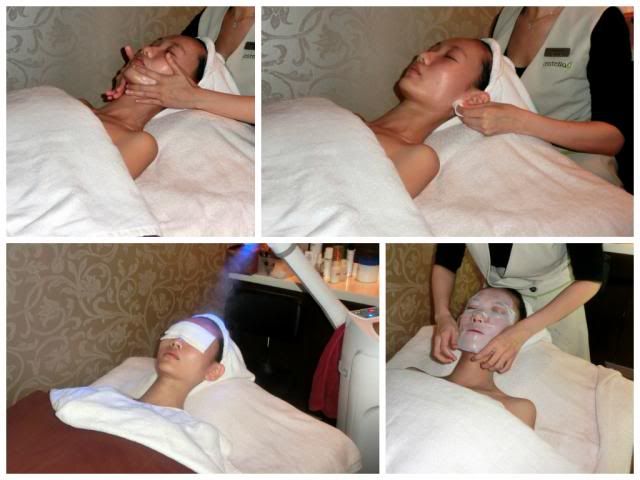 (Thanks to a kind staff for helping me with the pictures, sorry I forgot your name!)
My therapist, Chloe, then brought me into the room to begin the treatment. Spa Infinity has quite a number of rooms so it shouldn't be difficult to book a room for either facial or massage! Anyway, back to the treatment, it started with the basics; removing of makeup, cleansing, steaming, exfoliation before the Endermolift™ New Generation then ended off with LPG collagen mask.
The treatment was so relaxing that I almost fell asleep halfway! I had to keep myself awake by planning what to do afterwards so I can experience the Endermolift™ New Generation which was my main point of doing this treatment. The staff kindly shot a short video of the the Endermolift™ New Generation for me, ignore my ugly face and focus on the movement of Ergolift treatment head.
The first thing that came to mind when Chloe started with this Endermolift™ New Generation treatment was the movie Transformers. If you watched the video, don't you think that it sounded like one of those parts when the cars start to change into robots? Haha I know it's weird but that's what went through my mind for the first couple of minutes.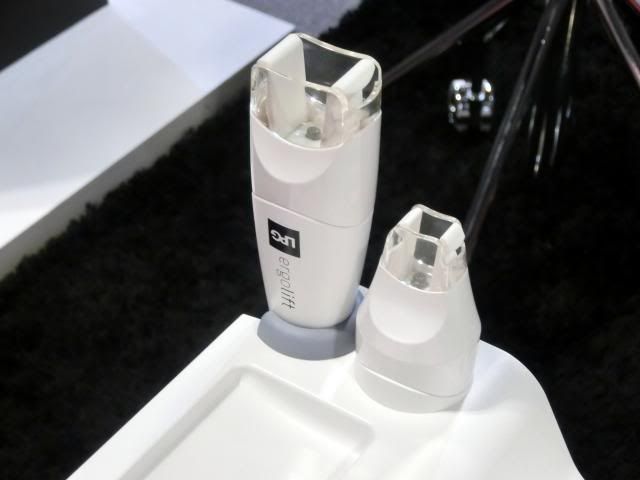 Ergolift treatment head comes with motorized pulsating flaps so it provides multi-dimensional stimulation that works at different depths of the skin with sequential suction. Every individual will get their own set which not only guarantee hygiene but also the treatment's effectiveness.
I can't really feel the suction part but the movement of the flaps was like a light massage on my face. It was therapeutic and relaxing, can't achieve the same result with simple face massages. This simple treatment is said to increase hyaluronic acid by 80%, elastin by 46%, smooth wrinkles by 21%, increase firmness by 23% and give a more radiant skin tone. So much benefits and no pain, how awesome is that?! The results vary from individual so it might take a few treatments to see significant change.
As for me, I felt my skin became slightly tighter and firmer after the treatment. My skin wasn't as red and had a glow that usually doesn't happen after facials. For previous facials, I would head home immediately to hide my red blotchy skin but for this treatment, it gave me a more radiant look and I could go without makeup and even stayed out for drinks that night! Despite my skin being sensitive to various treatments, this didn't give me any reaction and my skin still felt supple and pampered over the next few days after my treatment.
Overall, I enjoyed my time there though I didn't get to try the Jacuzzi as I was rushing for time. I feel that the results will be even more lasting and significant if the treatments on a monthly basis. Hopefully I have chance to try those in the future! Besides facial treatments, Spa Infinity has massages, slimming body treatments, Chiropractic treatments and more., so if you would like to know more about the LPG Endermolift Facial or any other services, feel free to contact Spa Infinity 6738 0069!
And you can also read up more on LPG treatments on their site: www.lpgsystems.com :)