Last week, thanks to Jocelyn, I got the chance to attend VanityTrove's new project launch: Get, Snap, Blingo! It was a fun filled event with products, services, food and lots of pictures taking! Just like what the name suggests, the party was planned according to it, lots of pictures taking to complete the boxes in bingo, forming a line to get Blingo and a chance to win some prizes!
What made the party even more enjoyable was to complete the various tasks with the lovely bloggers that I met from previous events. Picture credited to Jocelyn :)
Even though we didn't manage to complete the tasks during the specific time frame, we managed to grab a few pictures here and there, so here are the pictures:
Our first stop was getting nails done by Pink Room. It was only for one hand and we had to do the other hand by ourselves at the DIY booth which I didn't manage to. Gelish was being used so it only took a few minutes to get pretty nails with the help of using the LED light. No need to worry about damaging them in the process of drying unlike normal nail polishes!
I do like the fact that gelish is fast drying and long lasting but I will still stick to normal nail polishes for easier removal and regular changing of designs and colours.
After wandering around for awhile, we stumbled into the food section. Alright, it was on purpose, I mean who can resist food, especially desserts and ice cream! Thanks to Cremeberry, Emicakes and Soyato for the lovely spread of macarons, cakes and ice cream!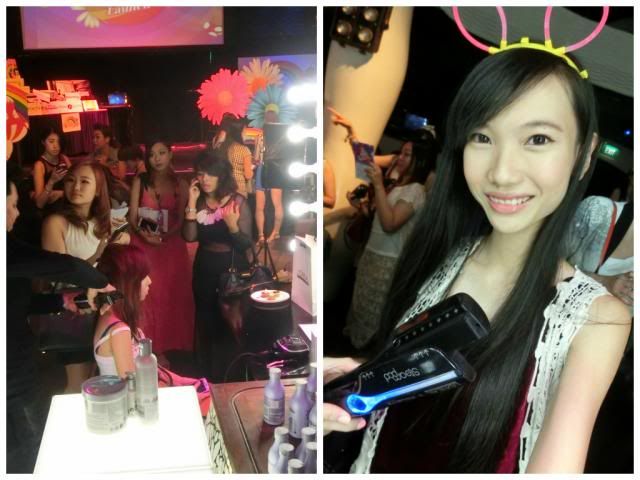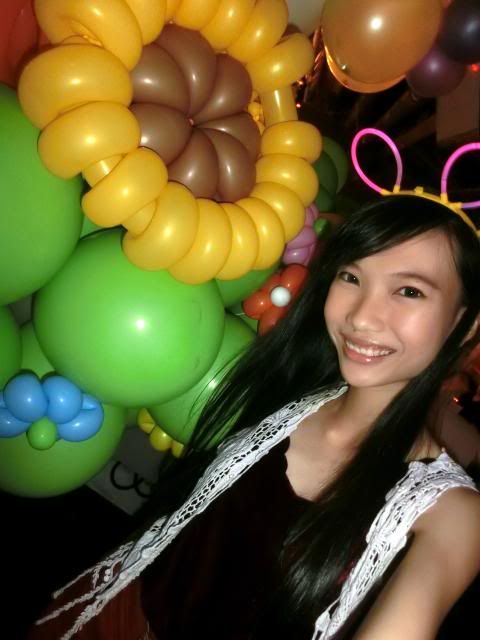 Zouk's dance floor was transformed into a mini beauty paradise with brands like Loreal, Benefit Cosmetics and Skin Inc showcasing their newest products! Loreal was also providing hair styling service which I didn't managed to try due to the queue. This was the product used: Steam Pod. And yes, taking picture with it was one of the boxes in bingo :)
Not forgetting the lovely balloons that was provided by JocelynBalloons!
One of the best parts was getting printouts for the snapshots we took for the tasks! :)
Picture credited to Jocelyn :)
Last but not least, a gorgeous cake to end the party! I'm impressed with the amount of details and effort put into designing this one of a kind cake. It was really a feast for eyes, I wouldn't bear to eat it :x
If you haven't join
VanityTrove
, get on it today! A lovely platform to share about beauty, products, services and latest trends! :)