This week started with a challenging escape room game organised by the lovely Nuffies! Thanks to Nuffnang Singapore, I got to try out 5D reality escape room game for the very first time! Do read on for review and maybe some helpful tips? ;)
For those who have not heard of Freeing SG before, (I didn't know this place existed before this :x), Freeing SG is based on the popular "Freeing HK" model – the first reality room escape game in Hong Kong – Freeing SG gives players a 5D experience involving all 4 senses, where players are immersed in a physical reality to solve puzzles first hand.
Address
Level 7, Bugis +, 201 Victoria Street, Singapore 188067
Opening Hours
Sun – Thurs : 11am – 10pm (last game will be at 10pm)
Fri & Sat : 11am – 1am (last game will be at 12am)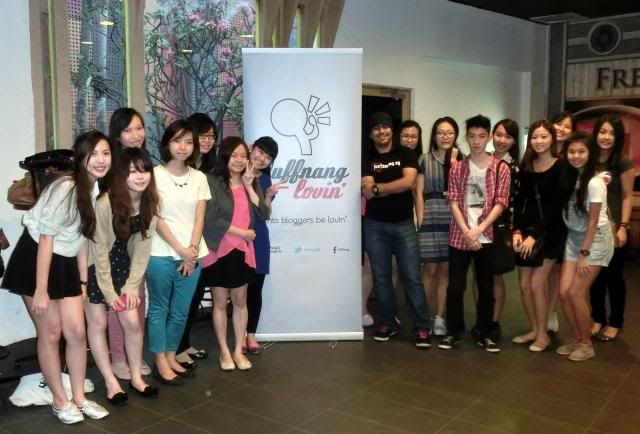 A group picture before we start!
Everyone was split into teams of 4-6 where each team tried out a different room: The Unforeseeable Pyramid, Silent Blood and Unmask. Due to the limited time, we only managed to try a room for each team but at the moment, they have 6 rooms to choose from!
GIF complied by me, pictures credit to Freeing SG, click on the image to be directed to their site :)
Our team consisting of Zed, Peiwen, Jiahui, Jazlyn, Shu Qing and me tried The Unforeseeable Pyramid which was the least scary room among the others. I was tempted to tried out the other rooms but was afraid that I would get nightmare over the next few nights. I don't usually watch horror because of that too!
So after a short briefing and signing of the indemnity form about not sharing the details of game as well as limited to playing each room once, we then proceed to our assigned rooms, where we could take pictures of the first room we enter. The game master further briefed on the rules, dos and don'ts of the game, such as help button in all rooms and only 1 hint will be given throughout the game.
Zed thought we might be able to break through if we couldn't solve but no, we weren't allowed to force open or break anything! It is more of cracking your brains and solving the puzzles only. There will be a baggage area in the first room to keep your belongings before the game starts so you don't have to worry about lugging them around.
I can't share the exact details of the room but here's an overview. Time was set to 45 minutes and I would say we got off at a good start, we managed to solve the first room's puzzle within minutes. We did have a relatively good teamwork, everyone trying out different possible combination to solve the puzzle.
However, it wasn't smooth sailing from there on, we were stuck at the second stage and that was where we had to call for help! I was so close to figuring this one out with the help of my team mates but didn't think it well enough. The time ended when we were stuck at the third stage because we forgot to refer back to our clues! We were so close to solving that and this was probably the stage that we spent most time in.
Tip: Whatever you do, always refer to the clues given, the puzzles in the room won't deviate that much from the clues!
Anyway, the room turns out to be smaller than I thought and there wasn't any crawling or avoiding laser beams but the room still can fit 8 person comfortably and the number of puzzles to solve was definitely enough to keep you going till the last min! Overall it was a great experience, really challenging and I was almost ready to jump to the next room to try out another puzzle! I learnt something from this too, keep trying and you will succeed.
In the event that your team can't escape, the game master will share the details of how to solve the puzzles which is why each person can only play the room once.
Thanks Zed, Peiwen, Jazlyn, Shu Qing and Jiahui for being such awesome team members! :))
One more group picture of the bloggers being trapped at Silent Blood room!
Promotional Price
$28/person (U.P $38)
Promotional price during non-peak hour (Monday to Friday before 5:00 p.m. and after 10:00 pm., except public holidays): $22/person (U.P $28)
Enjoy 20% off with a valid student pass!
Be ready to fully utilize your brains once you're in the room. Make full use of all the clues given. It's so important to always refer back to the clues. If you happen to try out a scary room, stay calm too! :p
Find out more about Freeing SG
here
, have fun! ;)