Happy 7th Birthday Nuffnang and thanks for having me there! :)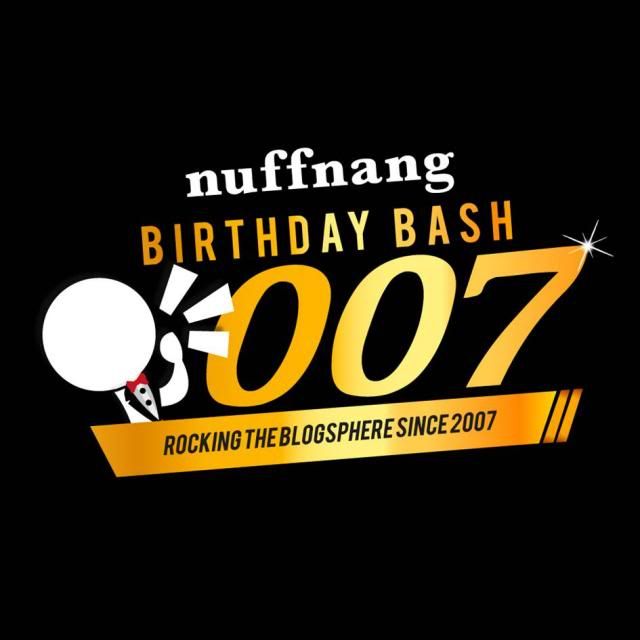 Yes, if you are following my instagram, you would have known that I attended their birthday bash held on 27th Feb 2014 over at Fullhouse Signature Singapore. It was a pleasant surprise to receive the invitation! This year's theme being suit up and 007, I thought of female secret agents in long dresses that could hide their guns, knives and whatever secret weapon underneath so they could pull them out in times of need and save the world. Haha I know I've been watching too much movies.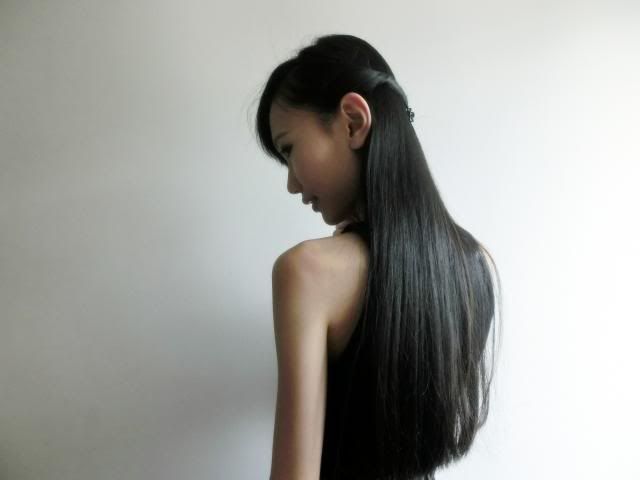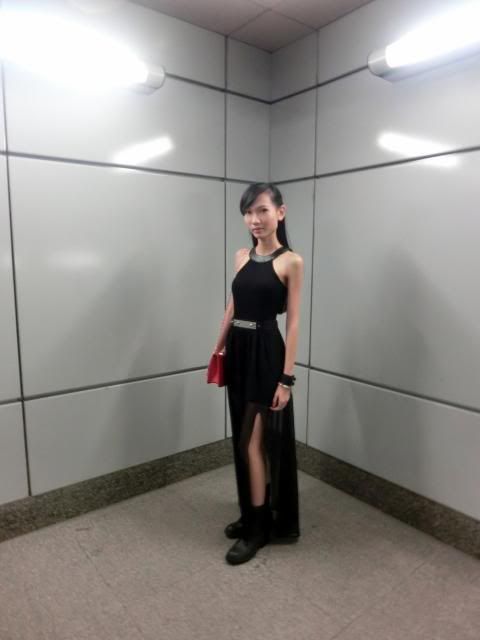 Hence my outfit of maxi dress with boots instead of killer heels because I simply can't walk in those. And boots meant that the secret agent can hide something in it or not having to run barefooted (if you know what I mean).
So when I saw Rachell and Meiting 's instagram that they were wearing suits, I panicked and thought most bloggers should be wearing suits and I would be the odd one out!
We were informed that the event will be starting at 6.30pm so Jocelyn and I were the first to arrive among the invited bloggers. I know you don't have to be that punctual but it wouldn't be nice to be too late since we are considered relatively new bloggers among the many others. And when we arrived, I was relieved that most of the female Nuffies were in dresses instead of suits so I won't stand out so much!
Being the earliest and activities still in preparation, we managed to see 插班生 The Freshman and the hosts rehearsing before the rest of the invited guests arrive. I love 插班生 The Freshman ever since I heard their track 《人生实验课》 on the radio station a few years ago. It was so catchy and hard not to fall in love with this song! I didn't manage to take a picture with them and many of the other bloggers though :(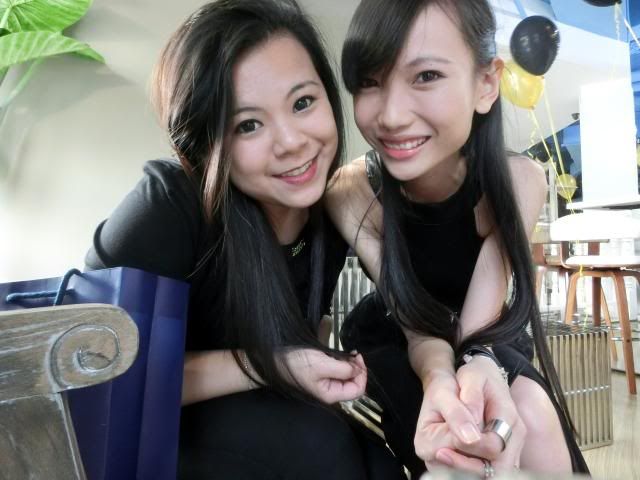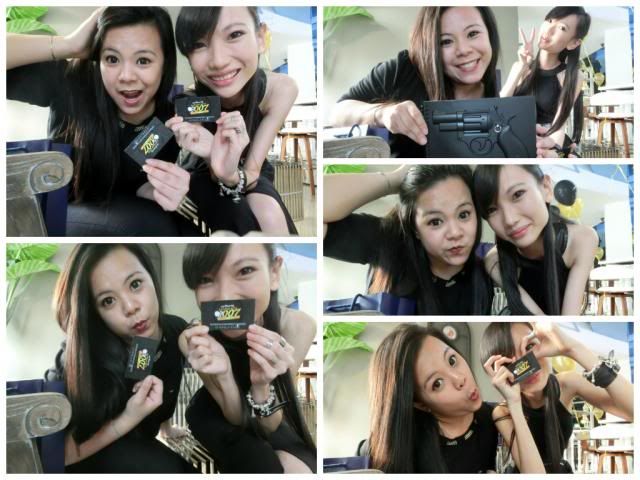 La Novella Studio, one of the sponsors, set up their photo booth with the theme of secret agent and we were also informed that they will be doing instagram prints so Jocelyn and I decided to spam instagram with the hastag #nuffnangis007 while waiting for the other bloggers to arrive. Pardon us for flooding your instagram on that night xD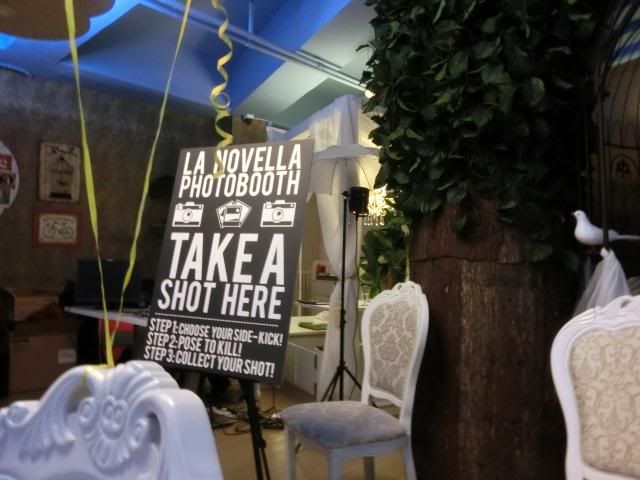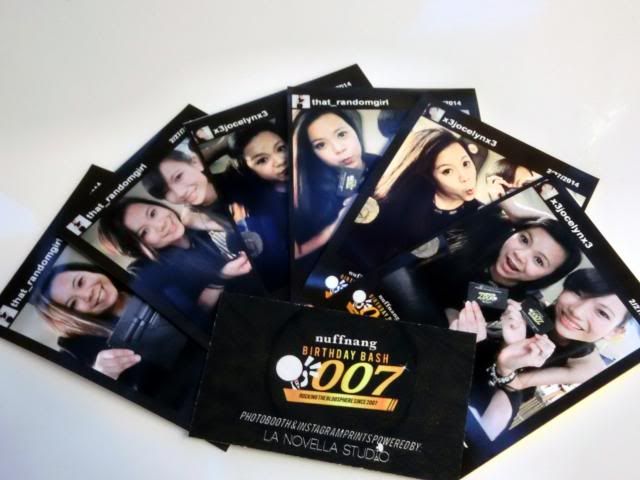 I will upload the other photos with the bloggers at our table soon!
Rachell
was one of the first few bloggers that arrived early and I caught her while she was touching up, sorry about that! I started reading her blog back when she still had pink streaks of hair and a lovely blogshop, and even chatted a couple of times but we lost contact halfway. Anyway, I'm really glad to see her being one of popular bloggers today! She is friendly, lovable and takes really pretty pictures :3
I didn't manage to take a good shot though, wanted to take more after the event started but didn't get the chance too. Hopefully can meet her again soon!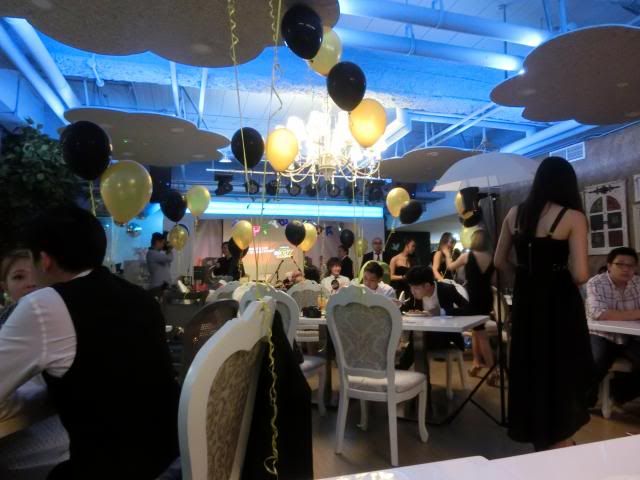 I need to be more thick-skinned in future events and grab more pictures with people instead of sitting around, admiring all the gorgeous people walking past every so often. Oh, before I forget, I would like to thank Huifen (one of the hosts for that day) for being so friendly and helping to shift us to a table with better view when most people don't even realized we were there. That was the back view of her, as usual I missed my opportunity to take a picture with her.
During the event, a silhouette artist walked around to help each and everyone of us to cut out our silhouette. He probably take less than a minute to do so! I was amazed at his skills and no, not everyone get the same cut out. The features, hair and even glasses you wear, make a difference to the silhouette done! I like how he managed to capture my fringe and even the portion where I clipped my hair up, maybe the chin looks a tad weird but overall it was a really good attempt.
You have no idea how much I like that handgun, it fits so nicely in my boots too (think secret agent), but no, not just because of that but it's the fact that you can actually press the trigger and that sound that comes with it as if you're shooting someone. I know I'm childish but it's fun you know. I'm sure some of you walked around toy shops and press every button that is exposed when you're younger ;)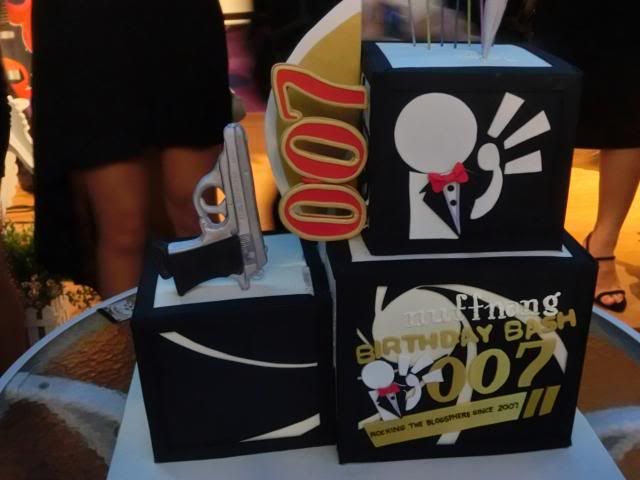 And for the highlight of the event, Nuffnang's birthday cake! Don't you love the details placed into designing this cake? I've always been impressed at how pieces of fondant can become creative pieces of work. I used to catch Cake Boss whenever I can because it's so impressive how he managed to fulfill customers orders and goes beyond what their expectations. Emicakes did the same with this lovely Nuffnang cake too!
There was a group photo too, will upload once I see it!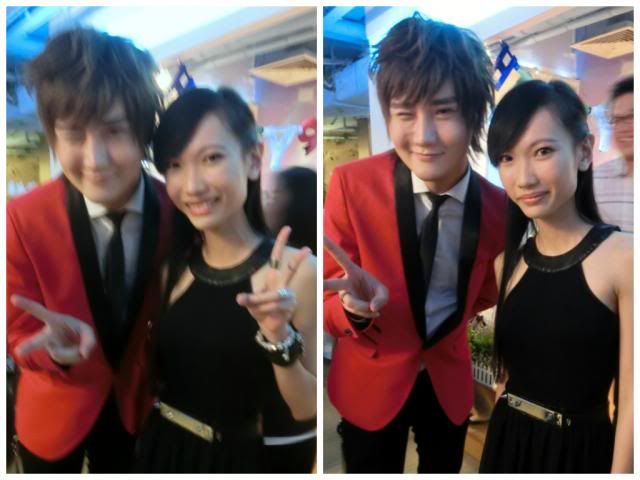 Ending off with pictures taken with Yutakis and Qiuqiu!
Yutakis is really tall and friendly too, too bad we caught their group at a bad time because of Dash's bedtime! Btw, I'm same height as Qiuqiu, she's so tall and still wear heels, made me look short beside her :( Alright, I'm just trying to make myself feel better, she's so pretty. I'm really envious!
Once again, Happy Birthday Nuffnang! Do continue growing and hopefully be the world's largest advertising/blogging community! & Hope I will have chances to attend your future birthday bashes too! :p