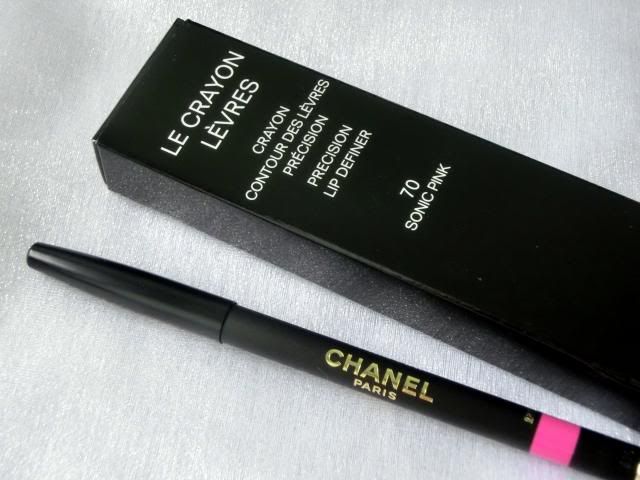 It was a pleasant surprise when I get a chance to try out my very first Chanel product and also a bright pink lip product. Thanks to LifestylePost for this! I have heard alot of good reviews on Chanel cosmetics so this is a great addition to my makeup stash :)
Description:
Enhance the shape of your lips and give them perfect definition with this creamy-textured pencil. Long-lasting, full-coverage colour with a semi-matte finish glides on to soften and soothe lips, and ensures lipstick stays in place while extending its wear.
Includes brush and sharpener.
How to use:
Outline your lips, then apply lipstick with the brush. For a more matte effect, colour the whole lip area with the crayon, then blend with the brush. Ideal for making thin lips look fuller, or for minimising lips that are too full.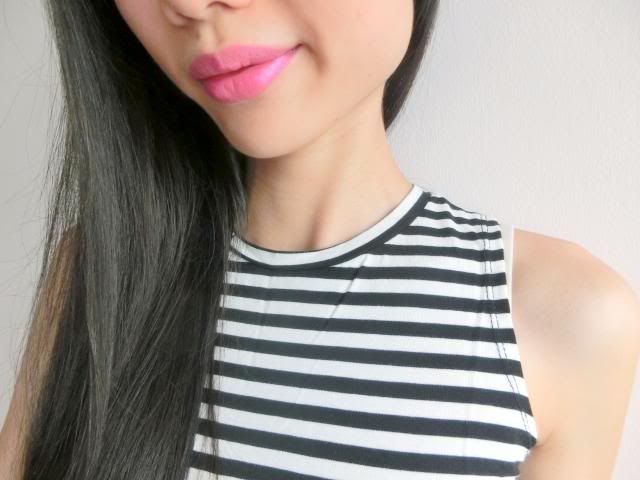 As a newbie to makeup, I didn't think that lip liner would be essential until I tried Chanel lip definer in Sonic Pink. With ingredients such as Vitamin E derivatives, silicones, chamomile and purified oils, this lip crayon has rich, creamy texture which gives a gentle, easy application and long lasting effect.
I don't have any similar shade of lip stick to go with this so I applied my whole lip area with this crayon and blend with the built-in brush for a matte effect. At the start, I am worried about using lip liners as it gives me the impression that it will make me look as if I had a really large mouth. But I am wrong, the lip crayon together with the brush is so easy to use and defined the shape of lips I want without much effort. It actually helped to minimize my lips to complete my look really well.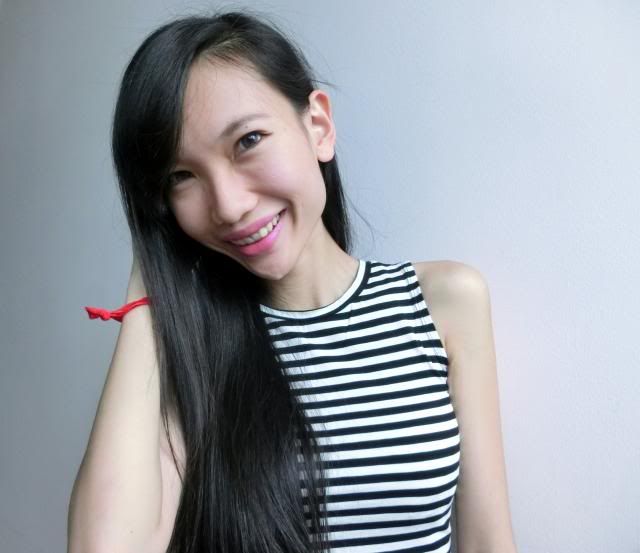 Additionally, the colour stayed on throughout the day with minimum drinking and a light lunch. This would be good for ladies who don't have time to touch up during the short lunch break! And it isn't difficult to remove too, just some lip & eye makeup remover to remove it completely. Do give this a try if you want beautiful lips like mine :p