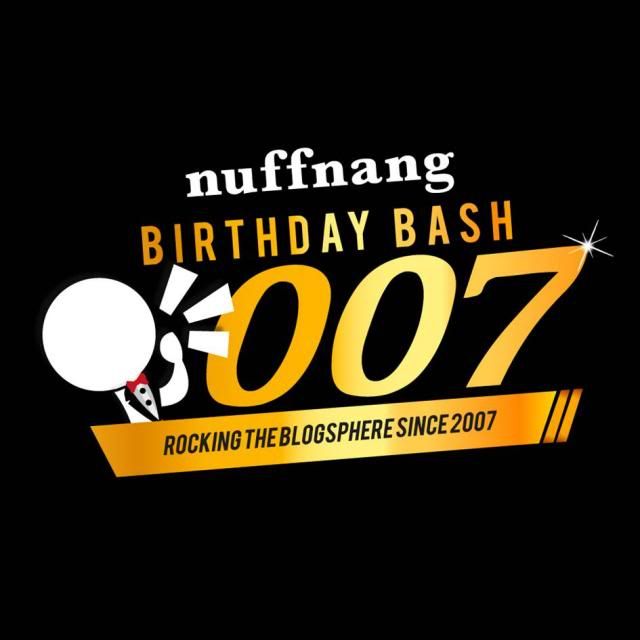 Time really flies and it's going to be
Nuffnang
's 7th birthday real soon! It has been almost 5 years since I joined their blog advertising community and I am glad I did. I have learnt so much about blogging and met some lovely people through blogging over the past few years. Although I didn't make it big in the blogging community unlike most of the friends I met, I treasured each and every opportunity blogging has bought me, and it all started with Nuffnang! :)
Nuffnang has grew so much over the years and is currently the world's leading blog advertising community that reaches out to 1,000,000 bloggers in 8 countries and regions - Malaysia, Singapore, Philippines, Australia, China, Hong Kong, Thailand, and United Kingdom.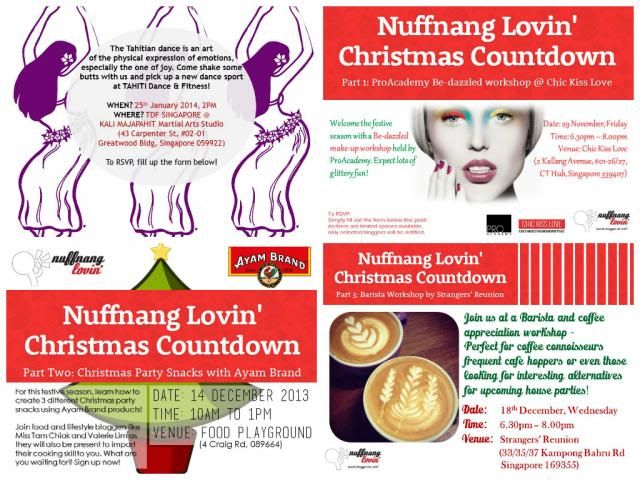 What made Nuffnang different from the others and what made me enjoy being in the community is the wide range of events, blockbuster premieres and contests that they organise from time to time. Events, blockbuster premieres and contests that any blogger can join, whether you're just new to the community or you've been there for years. You get to meet and know more people through these interactive events that leaves lasting memories that you can reminisce when you get older. I mean many years later, I would be probably be in my wheelchair, smiling and thinking back about those times when I had the chance to run around attending events, taking pictures and making new friends!
In addition, Nuffnang provides statistics tracking system which enables me to track the amount of readership and referrals I have daily, weekly and even monthly. And it's also through this system, they can customise the ads to suit my readers which increases the amount of clicks that can turn into moolahs. It is not my main purpose for blogging but it's good to have some extra money to set aside for rainy days. Another plus point for joining Nuffnang!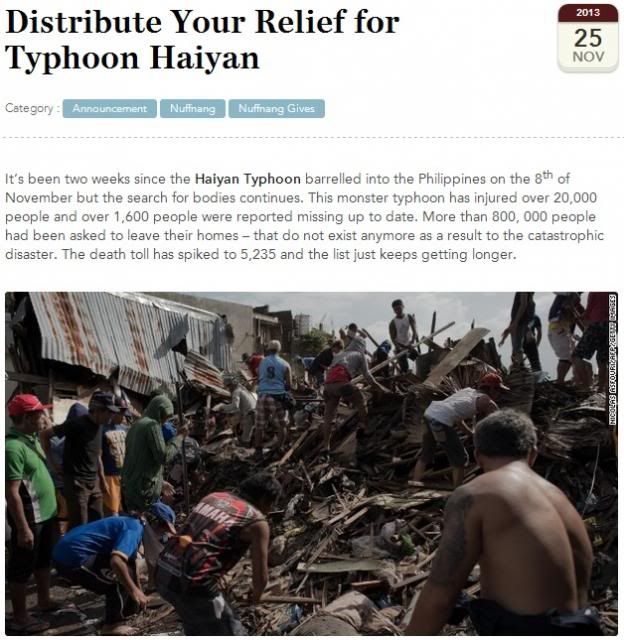 Other than brainstorming for events and contests to bring bloggers together, Nuffnang also gives back to the community by gathering donations for the affected victims in Haiyan Typhoon that happened in November 2013!
With all these wonderful points about Nuffnang, there's simply no reason why one wouldn't love Nuffnang. A closely knitted community of bloggers who can generate income just by doing what we love. If you're thinking of setting up a blog, do join Nuffnang for an opportunity to grow with them.
Anyway, I haven't had the chance to attend any of their birthday bash due to work or school commitments in the past. This year I happen to be free on that day so I'm keeping my fingers crossed and hoping that this will be my chance to attend this exciting birthday bash!
Before I end off,
Happy 7th Birthday in advance to Nuffnang! Have a blast on the birthday bash and thank you so much for setting up such an awesome community that I am proud to be a part of! :)