Another year has gone by and it's my month again! Now you know why I posted about birthday treats the other day, it was kinda last minute so I didn't manage to find much. Hope you all can add on to my
list
and maybe I can do them next year! :)
Shin Minori birthday voucher was the one that sparked off my mini search for birthday treats. I didn't notice such deals in the past but times are getting hard so you got to save while you can and make full use of the special offers :p This voucher has been taken off their site on 15th Jan so if you missed it this year, try again the next year!
I have been wanting to try out a Japanese buffet and this came in timely. Even though this is free, it will be lonely to eat on my own so ♥ accompanied me. We reached there 30 minutes late as we couldn't find the place and when I called to inquire, the lady was rather rude and not helpful in directing us. The place was 50% empty when we reached and a few people was shooed off because they didn't print the email that came with the voucher. Do remember to print the voucher + email and call to reserve a table to avoid disappointment!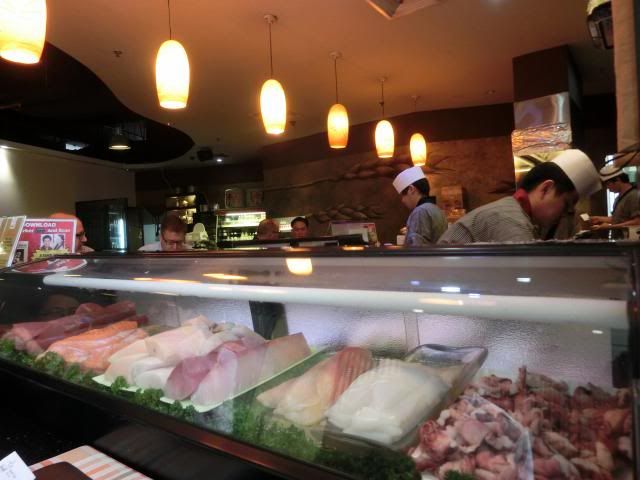 Although I called the night before to reserve a table, we were 30 mins late so they refused to give us a table and placed us at the counter seats when 50% of the restaurant was empty! If that wasn't enough, the amount of staffs was rather little so it was difficult to get their attention and ♥ had to track them down to pass them the order slips -.-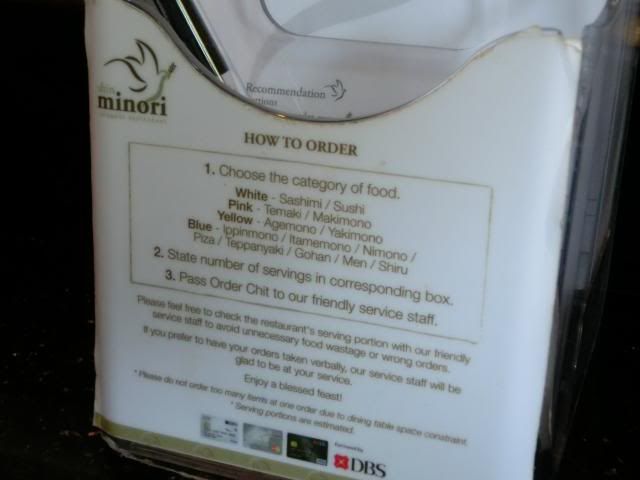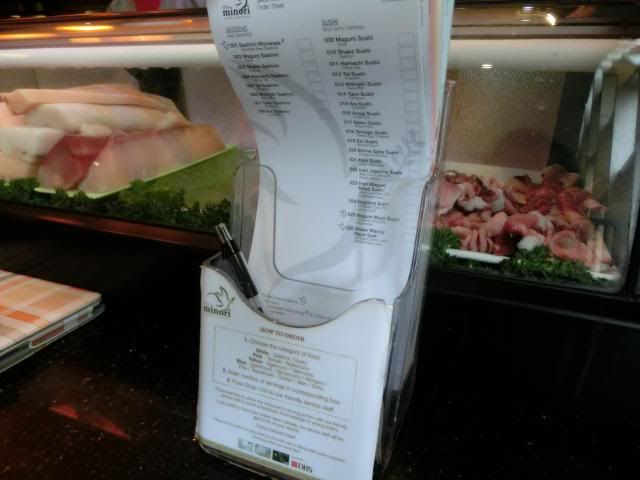 Each table came with ordering slips in white, yellow, pink, and blue; categorised as sashimi /sushi, agemono/ yakimono, temaki/ makimono and ippinmono/ itaemono/ nimono/ piza/ teppanyaki/ gohan/ men/ shiru. A total of 146 items to choose from! A wide variety but we didn't manage to try even half of the menu as the time was limited and the staffs missed out at least 5 of our orders.
First dish:
Sashimi Moriwase
, an assortment of raw seafood(tuna, salmon, snapper, swordfish, octopus and cuttlefish). We can't resist raw fish so this was on the top of your list to place order for. Cuttlefish tasted gooey and gross, other than that, it was rather fresh but not to my expectation. Salmon definitely tasted better at The Standing Sushi bar than here.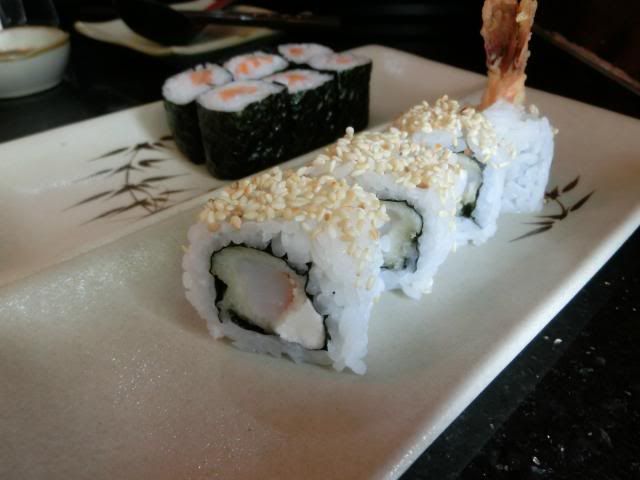 I know I should stay away from carbo during buffets but I ordered without reading :x This was one of the chef recommendation:
Ebi Tempura Chizu Maki
(Deep Fried Tempura Prawn with Cream Cheese) and the taste of cheese was light and goes well as a whole. It was just a little too bland for my liking.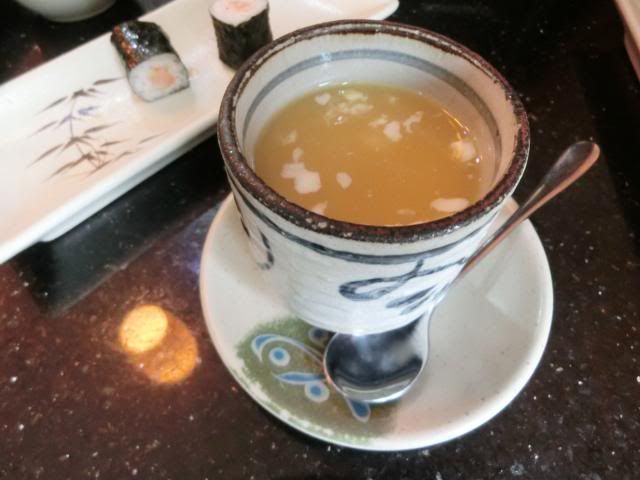 Chawanmushi with Pumpkin Sauce
The sweet pumpkin sauce made this taste like a dessert and it definitely tasted better than the usual Chawanmushi. One of my favourites from this buffet.
I forgot what's this dish was called but this was one of my favourites too! The tender beef strips with noodles was flavourful.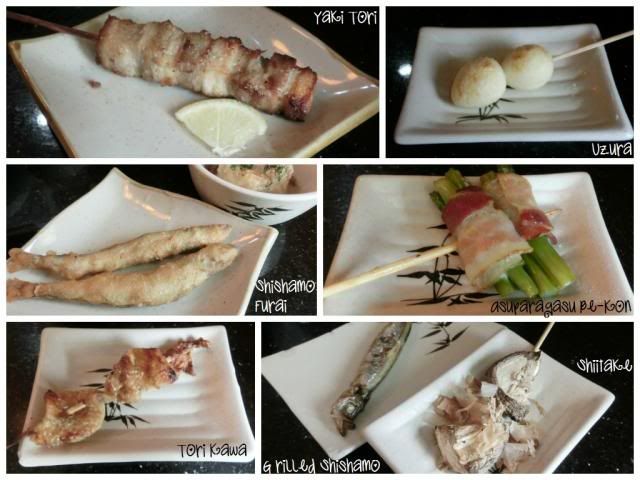 I didn't manage to take a picture of all the items we ordered as the food wasn't fascinating and to be honest, really normal and not worth $38 (after service charge and gst). Out of all these, the asuparagasu bekon was good: crispy bacon with well-cooked asparagus.
One thing I really have to mention is the service, it was really bad. I thought being put to the counter seat and ignored was bad enough but there were more. The food weren't placed on our table, just passed to us when the table wasn't even full and we have to place them on the table ourselves. The staffs also missed out on several of our orders (mostly sashimi, probably because it's more expensive?) so we had to keep ordering and ended up not eating much of those as they took quite sometime to serve too. I wouldn't go back as a paying customer with such service and the food wasn't that good too. I know I shouldn't expect that much since it was free but ♥ was a paying customer and yet that's the service he got.
To those who will be utilizing the birthday voucher, do plan well on what you intend to try and keep ordering, avoid sitting at the counter seat so that you won't appear to be invisible to the staffs. Lol.