Do you wear lip colour (be it lip gloss or lipstick) before you go out? And between a lip gloss and lipstick, which would you prefer? :)
For those who are unsure between the 2 choices of lip gloss and lipstick:
Lipstick is deeply pigmented, gives a full-coverage effect with more intense colour and can be quite long-lasting. However if you are not careful, it can cause teeth stains or settle into fine lines. As for lip gloss, it is often sheer but provides a juicy, shiny finish that makes your lips look fuller and more moisturised.
Judging from this, I do find it difficult to choose between the 2, and sometimes I will apply 2 coats (lipstick before lip gloss) to get the perfect colour and shine that I want! If you're like me, thinking that it's quite difficult to choose between the two, you're not the only one! A survey done by Shiseido Research Centre reveals that most women would wear lip colour before they head out, but they are often in a dilemma of choosing lip colours that can moisturise and yet gives a pigmented colour.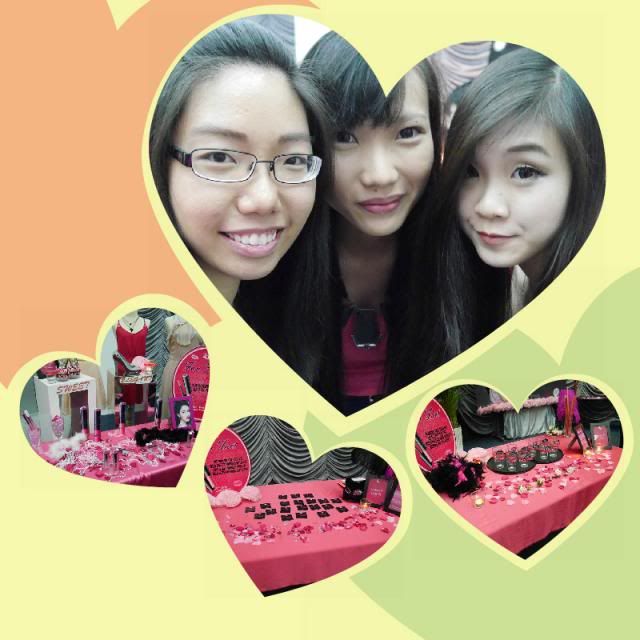 (Pictures credit to Katelyn! Forgot to bring my memory card that day :x)
With that in mind, Za will be launching a new product in January 2014: Rich-Glam Liquid Rouge, a cross between lip gloss and lipstick! Doesn't this kills two birds with one stone? Rich-Glam Liquid Rouge will not only provide rich colours like lipstick but its ultra-moisturising formulation will keep your chapped lips at bay.
(Pictures credit to Katelyn! Forgot to bring my memory card that day :x)
Thanks to Za and TheWhiteSpace for the invitation to this fun and interactive session to learn more about the latest range of lip products! :) There were game booths that I really enjoyed though it's rather simple. One of the booth gave out lip reading which was really interesting! It's rather accurate too!
What makes Rich-Glam Liquid Rouge different from your average lippies is the 2 secrets: Glossy Colour Effect & Ultra Fit Applicator.
Glossy Colour Effect refers to both contents of lipstick & gloss will be mixed together evenly when applied. By rubbing your lips together, the gloss content will then seeps to the surface where the gloss layer is formed and locking the lipstick layer inside. This will allow you to achieve rich colour with glamorous shine and long-lasting effect! As for Ultra Fit Applicator, it allows appropriate amount of liquid to be held on the curve of the applicator tip. The spoon-shaped curve actually fits your lips to enable an even application with a simple stroke!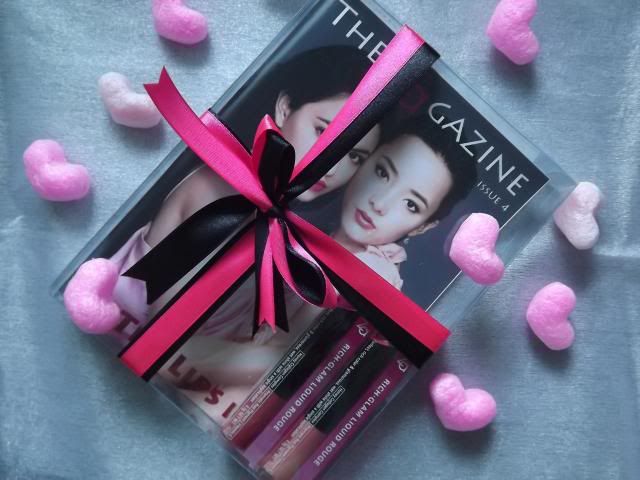 It comes with 8 gorgeous shades of pink and I got to try out RD391 and PK251! Two of my favourite shades in the range :)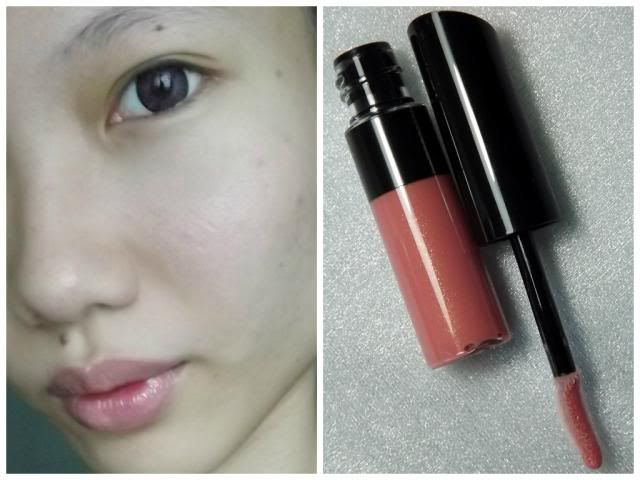 I tried out PK251 first as the shade is more suitable for daily wear with baby pink shade that gives a natural look for school. The liquid rouge has light fragrance and a slightly thicker texture due to its two layers that's mixed together evenly. But it doesn't feel sticky on lips and application is really smooth with the flexible & soft applicator that a single swipe on either top or bottom lip can give enough colour once I rub my lips together.
The colour stayed on for a couple of hours even after my meals! The gloss did fade off a little after wiping my mouth with a tissue but the colour can still be clearly seen which is great; no need for multiple touchups throughout the day. The staying power and moisturising properties is enough to keep me using this daily and hopefully get other shades to match my outfits too! ;)
Retailing at $18.90 each, these affordable lippies will be available at Za counters in Watsons from 30th Jan 2014 onwards! Do get them for the new year ahead! :)