Nobody likes pesky mosquitoes; the red, itchy, swelling bumps whenever you get bitten and especially when the cases of dengue fever has increased significantly as compared to the previous years. There has been more than 20,000 reported cases since 1st Jan 2013! Do be careful and take precautions, it's better to be safe than sorry! For some, insect repellent sprays can be used to keep mosquitoes away but it can get uncomfortable or even unsuitable for sensitive skin. I have been looking for alternatives to that and MosquitNo might just be the answer to it!
Thanks to the kind people at MosquitNo and Xiaoyuan, I got to try out some of MosquitNo products which came timely as my area recently had a few cases of dengue fever and I believe I tend to attract mosquitoes easily, never fail to see a few bites when I get home after work/school.
MosquitNo may seem like a new brand to some, but it has actually launched 2 products in Singapore market for quite sometime! For those who are unfamiliar with this brand, MosquitNo is a Dutch brand that started its activities in 2009 and has since become an innovative brand with a stylish and fresh look. MosquitNo is well known from the trendy citronella bracelets that's all natural citronella infused with 15% citronella oil and 85% silicone rubber.
What makes MosquitNo appealing is the variety of products available to cater to different occasions, ages, etc. It attracted me with the ease and convenience of the products that can be used at any time, even for traveling as it's lightweight and no liquid involved so no worries about messing up outfits, occasion, etc. One of the first products I tried is the citronella infused wristband and I'm loving it! It can be kept longer than 72 hours if you keep the bracelet back into the resealable packaging it comes with ;)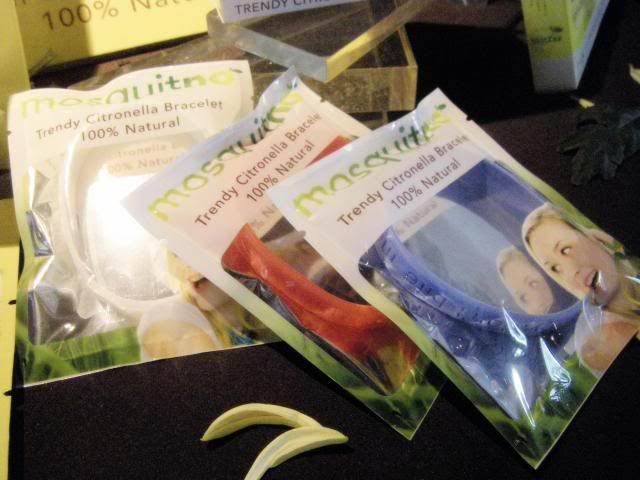 Product Features
- All natural citronella infused wristband
- 72 hours duration per bracelet
- Gradually evaporates a citronella scent
- 100% natural, waterproof
- No liquids, easy to carry during traveling
- Comfortable during sports or outdoor activities
- One size fits all
- Suitable for children above 3 years old and adults
It's available in 10 different colours, which you can mix & match to your outfits easily!
Price: S$6.90 (1pc), S$33 (Pack of 5pcs)
As for the other item that's available in Singapore market is SpotZzz Stickers! They are button shaped stickers that comes with 29 different designs to be adhered to blankets, caps, clothes, etc. This would be great for kids who are usually hyper active so liquid repellent doesn't stay on for long or bracelet might be accidentally slipped off. Some designs glow in the dark too! ;)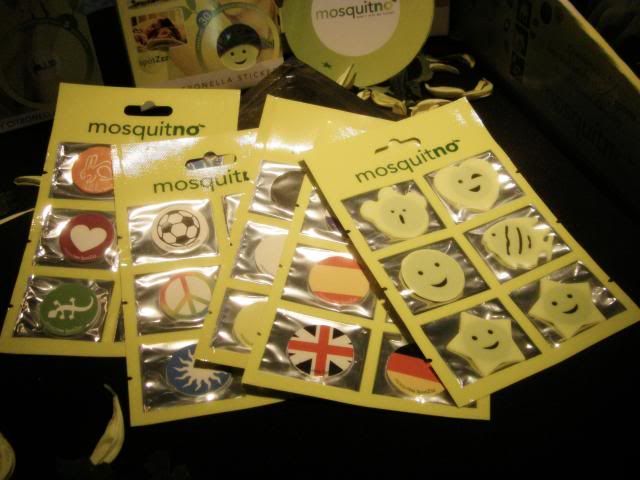 Product Features
- 72 hours effective protection
- Gradually evaporates a citronella scent
- 100% natural, waterproof
- Not suitable for direct contact onto skin
- No liquids, easy to carry during traveling
- Comfortable for kids/adults during sleeping, sports or traveling
These are retailed at S$6.90 (single sheet) , S$33 (pack of 5 sheets). I think this will look good when matched with certain outfits too, shall try them soon!
Keep the mosquitoes away by using MosquitNo today :)