(Image taken from Chupitos Facebook)
Chupitos Shots Bar
3B River Valley Road Clarke Quay #01-05 Singapore 179021
Chupitos Shots Bar - Singapore's first of its kind specialized shooters bar located at Clark Quay. "Chupitos" means "Little Drinks" in Spanish. With over 130 power-packed shots such as "Paddlepops", "Milo" and "Listerine", there's bound to be something that you will want to try.
♥ stumbled upon this place with his friends sometime ago and finally brought me there last night. I'm totally drawn to the place once I skimmed through their colourful shots menu which showed a wide range of shots with interesting names and a short description on the alcohol used/way to drink it. I was tempted to try almost every shot!
We were there at about 8pm so there wasn't much crowd yet. There were indoor and outdoor seats available. Feeling rather warm from the walk to the bar, we chose to sit indoors. Upon entering the bar, I noticed that it was much smaller as compared to the other bars I've been to and there weren't many by the way. The design of the place was kept simple and though the place was small; it felt like a good place to chill and drink shots for a get together with friends or prior to a clubbing session. The service was rather prompt and the staffs were friendly even when I made changes to my order after it was keyed into their system.
The first thing that came to mind when I was deciding which shots to order was, "Why didn't I think of this?" I love the concept of Chupitos Shots Bar - the variety of shots that are innovative and fun. There are individual, pair and even group shots, all with interesting names and a good mix of alcohol + mixers to bring out the pretty colours.
Anyway, we ordered 5 different shots each, namely "Listerine", "Volcano", "Angels Wing", "Snake Charmer" and "Dead Baby". These are listed under their happy hour promo shots from 6.30pm - 9pm so if you want to try out some shots, this timing will be the best time to head down.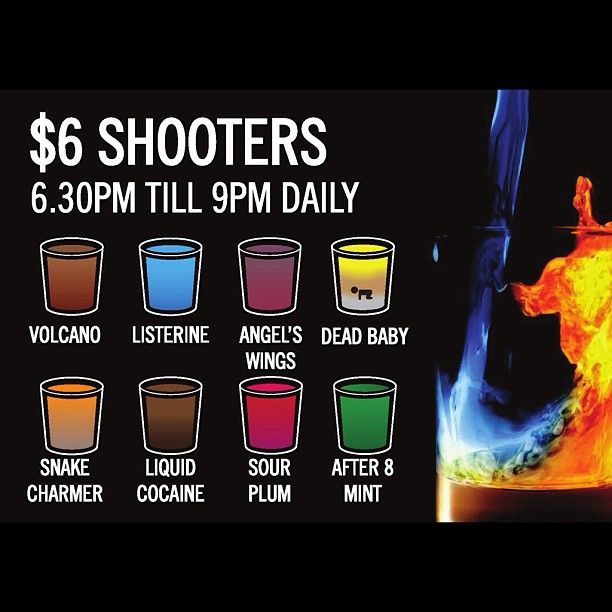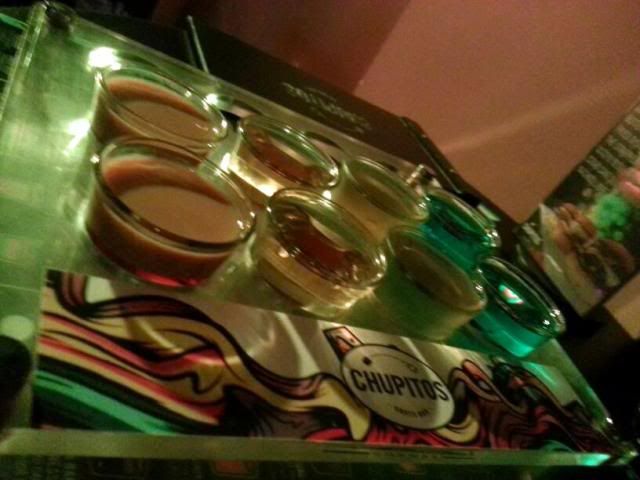 Pardon the blurry picture taken by ♥. Both "Listerine" and "Volcano" shots were listed under Dare category. Before drinking these, I had expected them to be stronger than the rest, I didn't expect that it would be that bad. "Listerine" had a very strong minty taste, the aftertaste was much worse than mouthwash of course and the description mentioned to gargle before breathing in sharply through teeth. "Volcano" wasn't any better, it had a drop of Tabasco which gave a burning sensation down one's throat.
After going through the worst, I was looking forward to the rest of the shots that should be rather mild. Out of all these shots, my favourite was Dead baby - a yummy shot that came with a gummy. A sweet treat after enduring those Dare shots. Lol.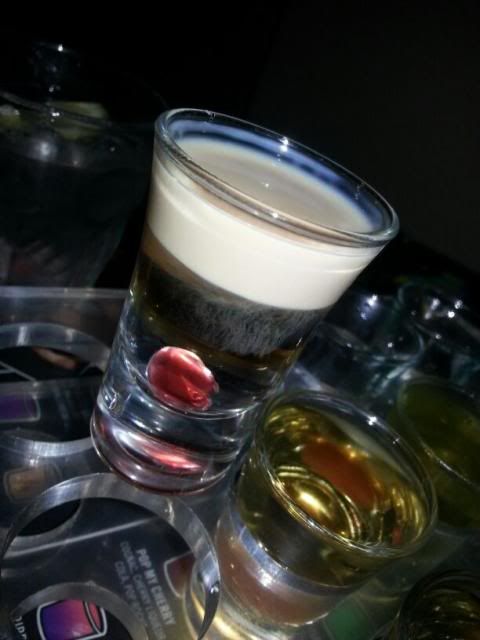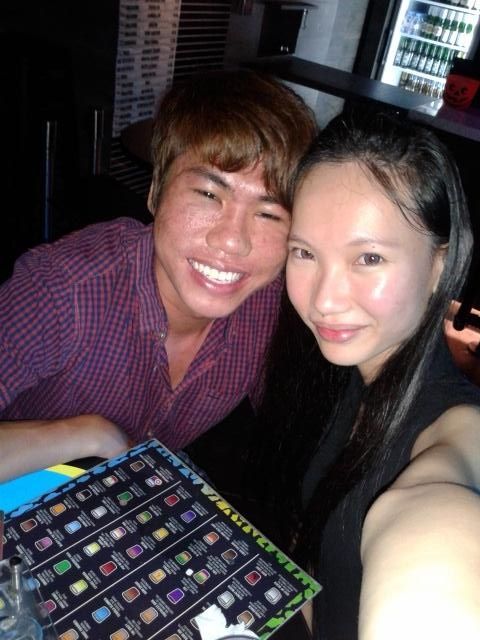 Ending off with a picture of us! I would love to visit The Chupitos Bar again for their innovative shots; planning to try "Paddlepop" after reading the good reviews! Do share with me the drinks you've tried and would recommend if you've been there before ;)