《唐山到南洋》 The Journey: A Voyage is Channel 8's new blockbuster drama that recounts the travails of first-generation Chinese immigrants who set foot on the island of Singapore to seek their fortunes and future. The journey is one fraught with difficulties, one they must persevere to carve a niche they can call their own, build a new homeland and enjoy the fruits of their success.
- Extracted from Mediacorp
Thanks to
Jocelyn
for bringing me to this exclusive screening held at Bugis+ (The Joyden Hall) and also for the great pictures in the later part of this post.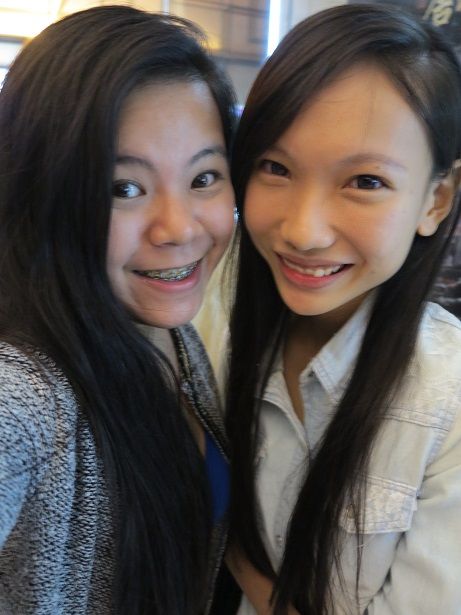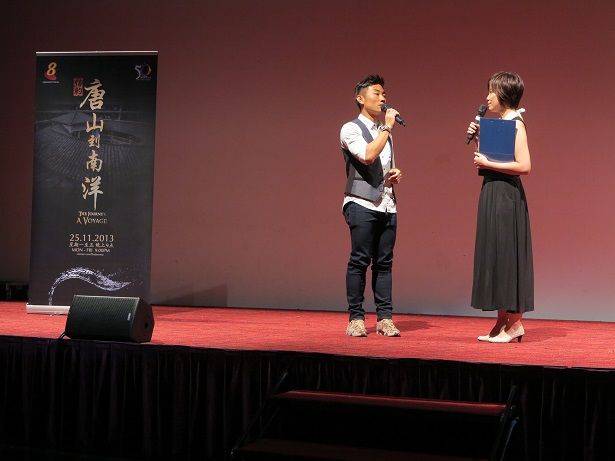 Mary Bukoh 巫许玛莉 hosted the event for that day. Before the preview of the drama, we were introduced to Alfred Sim 沈志豪 who is the singer for the opening theme song: 《家乡》. His voice is powerful and very much resembled Jacky Cheung. The song carried emotions which is brought across to the audience by Alfred. He sang it so well that I can't help listening to the song a couple of times while writing this post too. It brings you right into the drama's storyline and I felt the emotions that our ancestors would have to keep them going and build a home that they can call their own. A good theme song is always a good start to a drama, more over it's sang by a fellow Singaporean!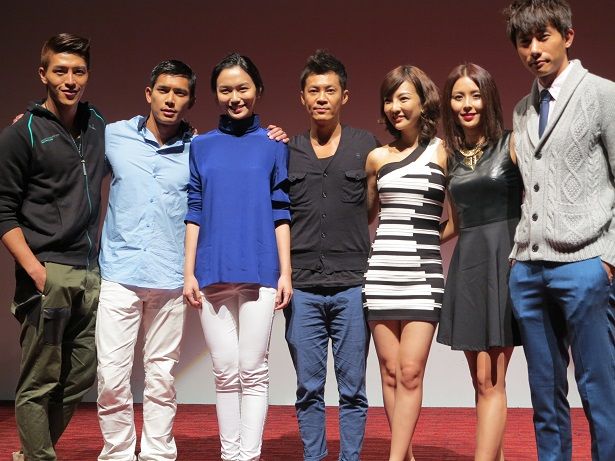 Part of the cast were later brought up to stage to talk about their roles and their thoughts about the drama. They include: Allen Chen, Elvin Ng, Joanne Peh, Terence Cao, Chris Tong, Priscelia Chan and Desmond Tan. It was a pity that we didn't managed to take a picture with them earlier on!
(Picture taken from Channel 8 Facebook Page)
On a side note, I have participated in a production of It's a Great, Great World 《大世界》 as a calefare about 2 years ago. It was a great experience and made me realize how much effort was needed into production of a drama/movie. So when I saw what made this drama different from the previous local dramas, it really surprised me! I have to applaud the team of crews who not only planned on the outfits, locations, script, etc but also investing so much effort in the technology for this production! The CGI (computer-generated imagery) was done so well that it was not obvious unless you've been to those places. Here are some of the examples:
When I first saw this drama's trailer on Channel 8's advertisements, it reminded me of Stepping Out 《出路》. It's one of many Mediacorp dramas that left a lasting impression on me and to many others too. Most of us were lucky enough to be born in the present society and not know what kind of hardships our ancestors had to go through to build a new homeland. I'm glad Channel 8 is releasing another historical drama which helps us better understand the past and be more contented with what we have now. I'm looking forward to the rest of the drama after previewing the first episode!
For fans out there who would like a chance to meet the cast of 《唐山到南洋》 The Journey: A Voyage, be sure to head down to:
Thanks once again to Channel 8 for organising this screening and Jocelyn for inviting me to it! :)
Don't forget to catch 《唐山到南洋》 The Journey: A Voyage starting from 25th November 2013 9pm! :)
For more info about the drama you can visit xinmsn website:
http://entertainment.xin.msn.com/zh/tv/channel-8/programmes/The-Journey/default.aspx
Did you miss the fan meeting or goodie bag? Fret not, I'm giving away my set to 1 lucky winner! It consists of 《唐山到南洋》 notebook, poster and items from their sponsors (Furterer & Jean Yip).
P.S. I will be keeping the vintage paper bag though :)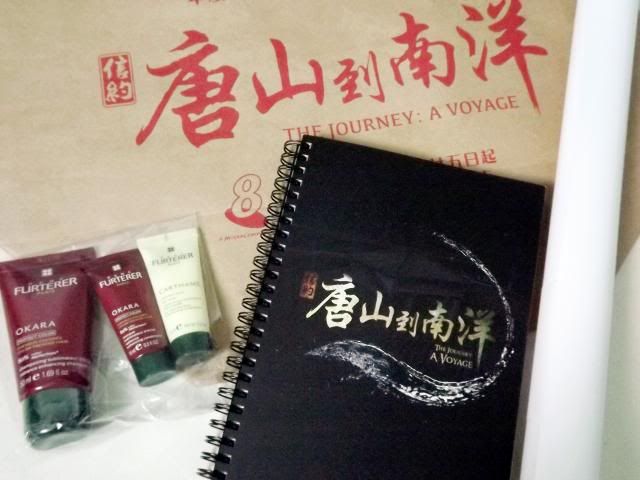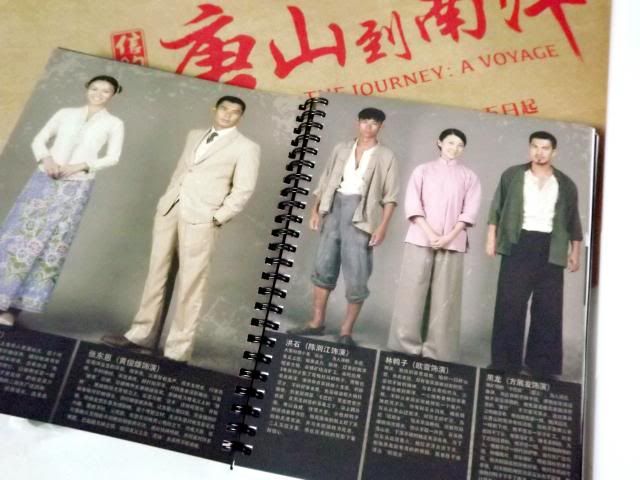 You will need to:
1. Like my facebook page: II♥Candy
2. Answer this simple question: Name one actor/actress you like from 《唐山到南洋》 The Journey: A Voyage.
3. Leave a comment here or on my facebook page with your answer & email address.
This mini giveaway ends on 26th November 2013 11.59pm. 1 lucky winner will be chosen & notified via Facebook/Email by 27th November 2013. Contest is open to Singapore residents only as there will be a self collection held in the East.

Congrats to Michelle Ang for winning this giveaway! :)