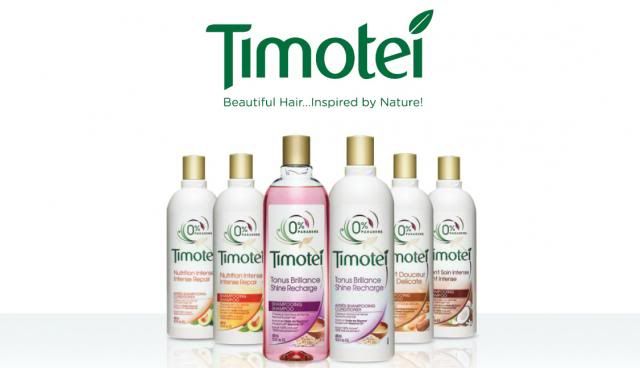 Timotei, the original nature-inspired brand that was launched in 1980s, is back with its new range of shampoos and conditioners! Being out of the local market for a period of time, not many people born in the late 90s knew about this brand, that's including myself. If you asked your mums about it, they will probably tell you how much they loved this brand back in those days!
The usage of pure, natural herb extracts that produces lasting and beautiful hair for women made Timotei an established and well-known brand up till today. With the formulation of its entire range with 100% natural extracts, they are back in Singapore to add on to the limited choices of natural haircare products at an affordable price range.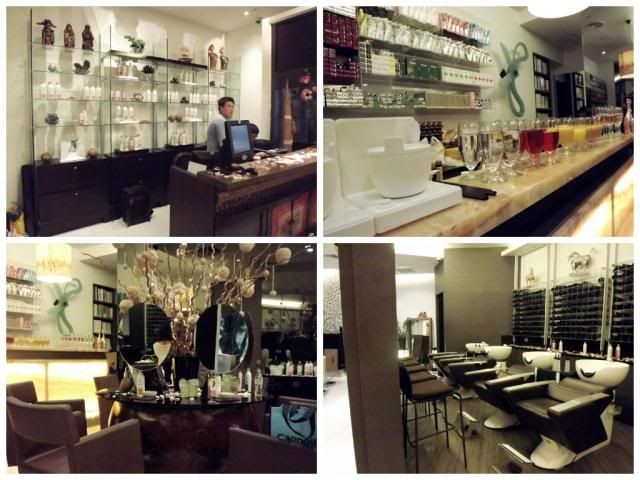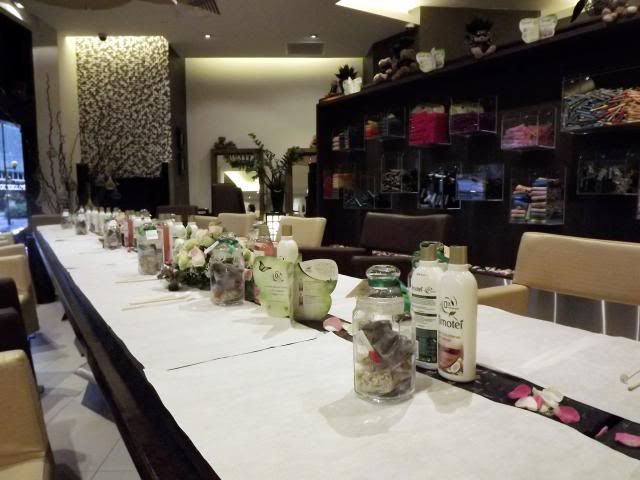 An official launch was held over at Backstage Salon earlier this week. Thanks to Timotei and Aly for the invite to this enjoyable event!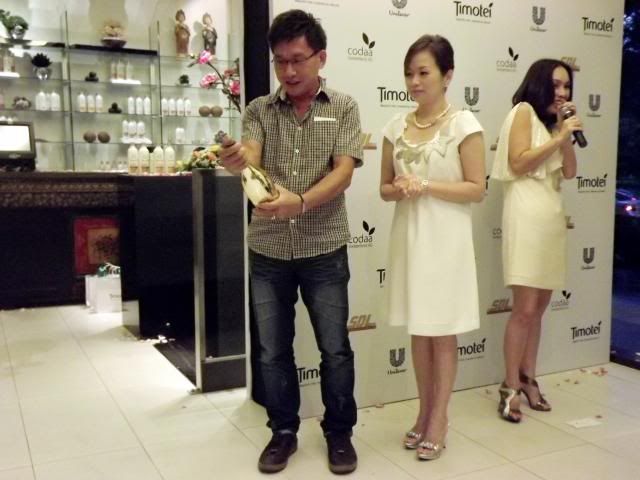 We started off with a short introduction about the brand and the popping of the champagne to celebrate the official launch of Timotei products. After which, everyone were given the chance to try out the new Timotei Shine Recharge Shampoo and Conditioner with a relaxing hair wash and massage done by the staffs at Backstage Salon.
While waiting for our turns(as there were only 5 chairs), the rest of us got to make our very own terrarium! A terrarium is a small enclosure or closed container in which selected living plants are kept and you only need to water them once every 5-6 months!
Each terrarium kit contains individually packed: small gravel, charcoal, potting soil, decorative pebbles, a plant, chopstick, spoon and a container. The layers started off with small gravel, charcoal, soil before placing the plant and ending off with the decorative pebbles to cover the surface of the soil. It was rather simple and the instructor was really helpful, going around helping with the various steps. I'm loving my very first terrarium and I've Timotei to thank for that! This will remind me of the brand whenever I look at it :)
In the midst of completing my terrarium, the other bloggers who had tried the hair wash & massage were raving about the smell of the products and how their hair felt. When it was finally my turn, I didn't want the hair massage to stop! It was so relaxing and if I had the time & money to do it, I would get it done every week. :p
After the relaxing massage, I have to say I love how my hair smells and feels. It was so soft and had a slight shine to it. The smell of the shampoo reminds me of a dragonfruit product that my sister uses, sweet and alluring. Later that day, my sister and mum actually asked me about the smell when I didn't mention anything about it!
[With Tonya Tan (Regional Managing Director of SDL and other bloggers]
The full range that's available in stores (from right to left) includes:
1.
Shine Recharge Shampoo and Conditioner
400ml , $6.90each
For normal to dull hair, the best-selling Shine Recharge range is infused with natural sesame oil extracts that freshens up your hair and boosts shine.
2.
Intense Repair Shampoo and Conditioner
400ml, $6.90each
For dry and damaged hair, the Intense Repair range is infused with natural avocado oil for extensive repairing properties, extra nourishment and improved smoothness.
3.
2-IN-1 Delicate Shampoo
400ml, $6.90each
For normal hair, the 2-in-1 Delicate Shampoo is infused with natural sweet almond oil extracts that gently cleans, moisturizes and conditions for lustrous, smooth hair.
4.
2-IN-1 Intense Shampoo
400ml, $6.90each
For dry and damaged hair, the 2-in-1 Intense Shampoo is infused with natural coco oil extracts that cleans, nourishes and conditions your hair to reveal it at its most beautiful finish.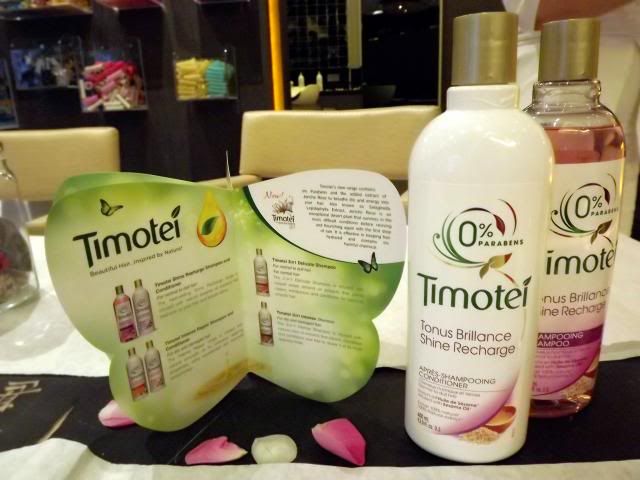 The latest range of shampoo from Timotei is not only Paraben-free, it also features the active key ingredient – extract of Jericho Rose that helps breathe life and energy into even the dullest, most unmanageable hair. We were each given a set to try and I received a set of
Shine Recharge Shampoo and Conditioner
which I'm using interchangeably with my other shampoo at the moment.
This shampoo is mild enough for daily washes without having to worry about stripping your hair's natural oil and gives off a healthy shine to your hair. The key ingredient which was mentioned earlier helps to keep hair hydrated, supple and strong! I love how smooth my hair feels and the ease of combing through it with my fingers. Nobody likes tangled hair and I used to hate combing my hair during the day, fearing that I might pull strands out when working through that tangled bunch.With this shampoo and conditioner, I don't have to worry about that anymore. :)
There is just one tiny bit of problem, which is my oily hair condition, and this doesn't really help with the oil control. So I am using this on alternate days for smooth, great smelling hair. I'm glad that I don't have to hunt high and low for affordable natural shampoos! It is really a great buy, I mean which brand actually carry such affordable haircare range that's formulated with natural extracts? :)
Keen to try out Timotei's latest range?
It is available exclusively at selected Guardian Stores including, ION Orchard, Paragon, Plaza Singapura, 313@somerset, Tanglin Mall, Suntec City, VivoCity, Serangoon NEX, JEM and Jurong Point.