Last weekend, I had the opportunity to attend an exclusive beauty workshop to learn more about V10 Plus held at Japanese Association of Singapore, all thanks to
Jocelyn
! This informative workshop includes beauty information talk by Dr Elias Tam, speech by V10Plus Founder, CEO Ms Akiko Yokota, and V10Plus Finland Agent of Ms Nina Forssell.
Do you know, V10 Plus is actually a well-known brand across 16 countries in 8 years of operation and a proud skincare sponsor for various Singapore pageants such as Miss Singapore Beauty Pageant. V10 Plus skincare range includes 10 serums in 10 pretty colours, as shown above, with different formulas developed to cater to various skin issues, allowing one to achieve beautiful skin.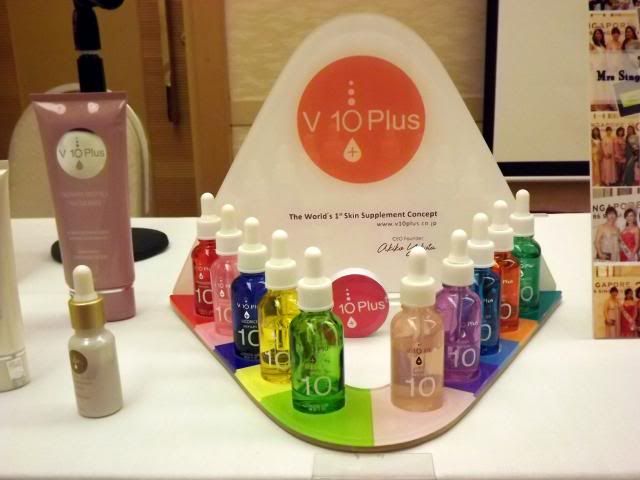 The number 10 in the V10 plus series means:
1. No paraben
2. No artificial color
3. No mineral oil
4. No chemical fragrance
5. Water based
6. Customized serums for 10 skin problems
7. Dermatologist tested
8. Visible results in just 10 days
9. Color therapy from colorful bottles.
10. Made in Japan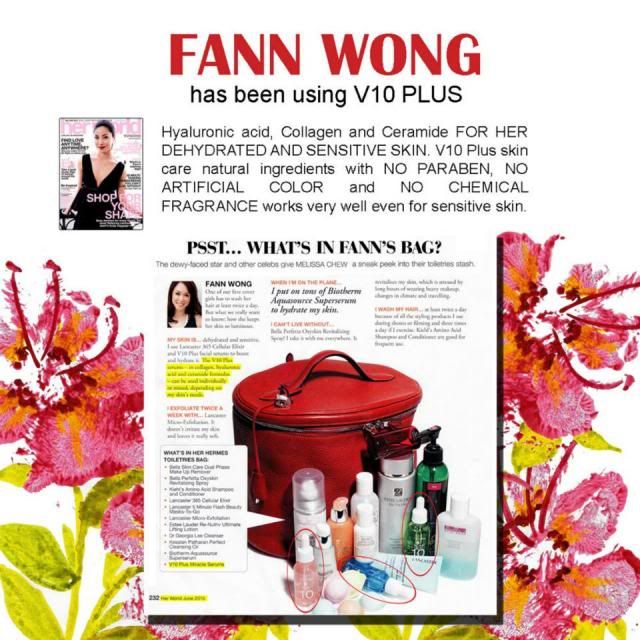 V10 Plus has many good reviews on various magazines; even celebrities like Fann Wong is using them on a regular basis too! Her favourite is V10 Plus Ceramide Serum which is good for dry and sensitive skin; helping to retain the moisture in one's skin. you can find out more about the various serums from
here
. I can't wait to try mine out :)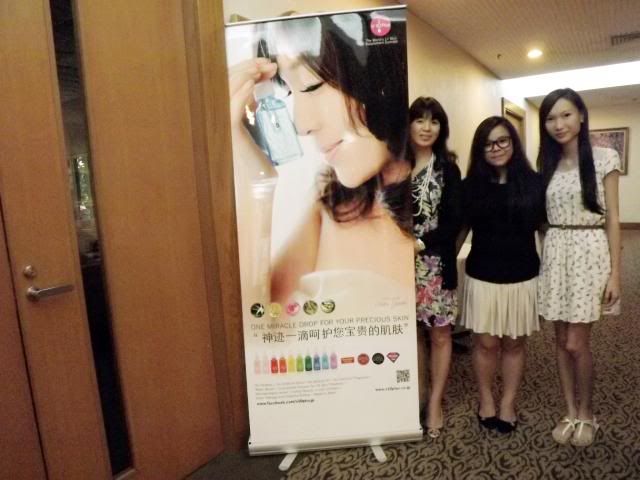 A picture with the lovely V10Plus Founder, CEO Ms Akiko Yokota :)
Thanks V10 Plus for this informative session and these lovely products to try out :)
Don't miss out latest news, updates and promotions from V10 Plus, follow them today!
Instagram
|
Twitter
|
Facebook