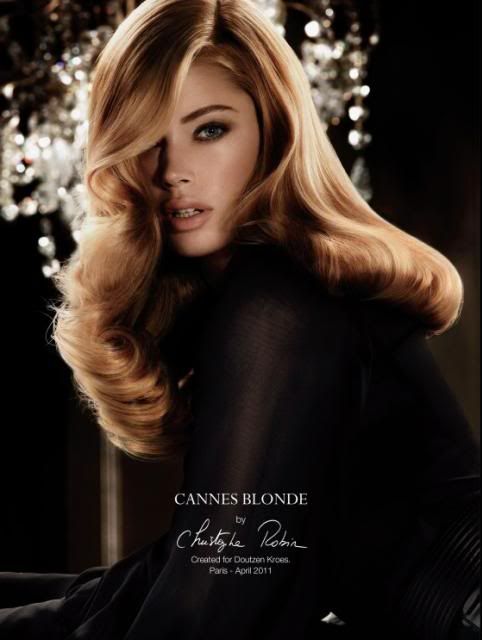 L'Oréal Paris Excellence Fashion introduces new Luxurious Golds Collection which adds on 2 new colours to its existing range of colours. Golden brown is a popular shade of hair colour among Singapore women ladies as it complements the Asian skin tone; a subtle yet refreshing way to jazz up any hairstyle.
Worried about damaging your hair from coloring? L'Oréal Paris Excellence Fashion promises an intense color pay-off with spectacular shine while providing utmost care to your precious tresses with its triple care formula.
With a unique formula that provides long-lasting, vibrant color, Excellence Fashion is infused with:
1. Hi-Shine Complex: For spectacular brilliance and shine
2. Hi-Intensity Pigments: For rich and intense color
3. Triple-Care Formula (Micro-Cera Essence + Amino Acid + Collagen): To protect, strengthen & nourish hair while coloring so hair stays strong &silky-soft
[NEW] Excellence Fashion Luxurious Golds Collection
-6.13 Golden Nude Brown, $18.90
Rich golden brown that complements most Asian skin tones
-5.13 Ashy Nude Brown, $18.90
A unique Ash brown that illuminates the skin
Each box comes with Protective pre-color Serum, Creme Developer, Protective Creme Colorant, Protective conditioner, comb applicator and a pair of gloves. There are numbers on each bottle so you know which one comes first, no need to worry about getting mixed up! :)
If you have long hair, you will need 2 boxes to get an even colouring.
Application
Step 1: Apply Protective pre-color serum to protect your hair from potential damages
Step 2: Mix Protective Crème Colorant and Crème Developer together to form hair dye
Step 3: Apply mixture generously on hair and leave on for at least 35 minutes
Step 4: Wash your hair with a color-care shampoo and conditioner
As my hair is damaged from previous hair show with major bleaching, I need it to recover so my mum volunteered to try it out! :)
The instructions were clear and easy to follow so it didn't take long for me to help my mum with the hair dyeing process; the only thing is that it's my first time getting it done so the end result isn't perfect. Pardon the inconsistent colour in the after process! I'll need more practice with these DIY kits. I do like the fact that my mum's hair feels soft and smooth after dyeing, and she can tell the difference from previous hair dye kits she used in the past.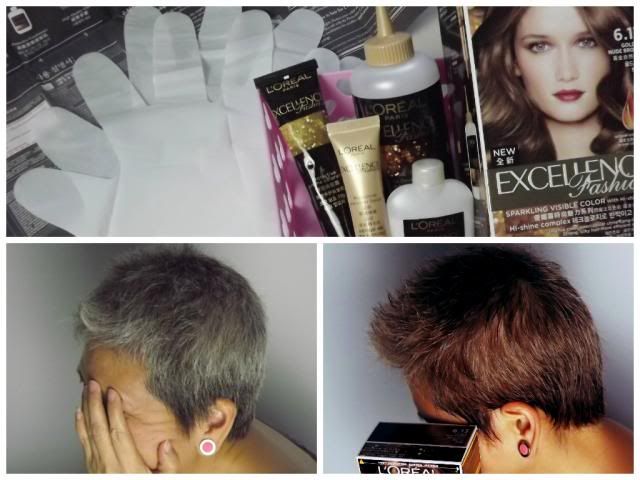 Unlike the previous hair dyes she used before, this gave stronger colour and doesn't cause the hair to be brittle and dry because of the ingredients added that helps to protect and moisturize the hair at the same time.
Aftercare
To ensure long-lasting color and shine, use
L'Oréal Paris Hair Expertise EverPure
, a professional range comprising shampoo, conditioner and treatment specially formulated for color-treated hair. The 100% sulfate-free formula cleanses and strengthens, while retaining the hair's natural oils and liberates the scalp from any irritation. With the addition of UVA and UVB filters in the conditioner and masques, hair is protected from the sun's destructive rays.
Availability
The Luxurious Golds collection (2 shades) will be available from August 2013 onwards at Watsons, Guardian, major supermarkets and hypermarkets and selected departmental stores.There is an introductory price offer of $15.90each so grab it before offer ends!