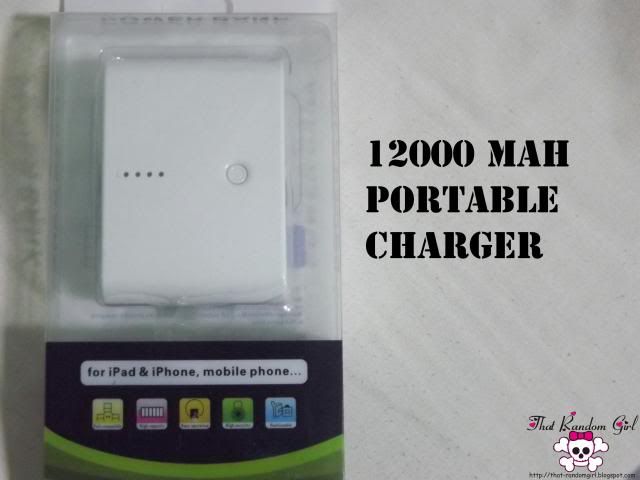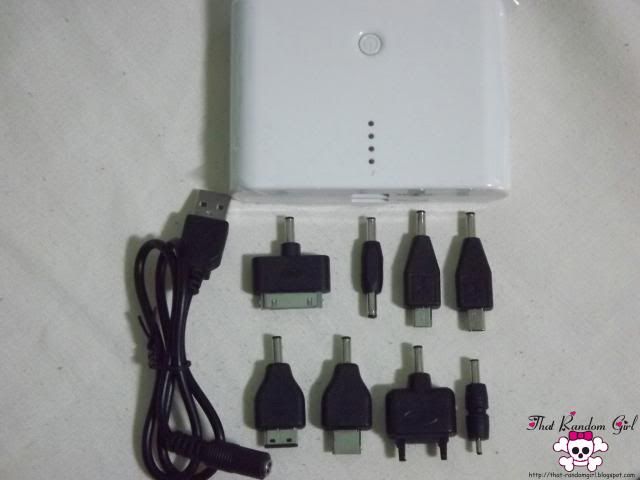 Sorry for the lack of updates, I will be updating more often after my exams in May! I'm just taking a break off my books for now to update on my latest purchase, hope this will help those who are deciding on getting portable chargers! :)
I ordered this 12000mAh portable charger from qoo10.sg, formerly known as gmarket.sg for $21.80 with delivery. I'm glad I didn't get the 20000mAh model as this is already pretty heavy for a lady. It is equivalent to carrying 600ml bottle in your bag. I am used to bringing my bottled water around together with my umbrella and some essential stuffs, so with the addition of this charger, it just weigh everything down even further. So I try to charge my phone before going out but it kinda defeats the purpose of buying a portable charger right? :/
Anyway, the box set consists of a portable charger and various connectors for different models of devices (not inclusive of iphone5 cable though). It doesn't come with an adapter to charge the portable charger so for iphone users you can use the current adapter to charge but for others, you have to spend an additional $5 for an adapter.
The first charge took about 12 hours to complete, that's seriously very long, wasted alot of my electricity, no wonder my utilities bill skyrocketed this month. Lol. 1 full charge on the portable charger can charge my Samsung Galaxy Ace 2 twice (averaging 3 hours per full charge) and 50% of my itouch 4th gen (approx 40mins) so if you do the calculations, it's not very worth it. Subsequent charges took 8-10 hours and now it can only charge my Samsung Galaxy Ace 2 twice.
I wouldn't recommend a portable charger unless you are a heavy user, phone battery depletes really fast and you don't mind the weight of this.