Today's post will have something to do with being healthy and beauty inside out. I've always been blogging about beauty, skincare mostly so here's something different; I'll be introducing something new- health supplements!
Many might wonder if we are having a healthy diet, surely we can save on health supplements? That is not true in today's fast paced world; having a balance and healthy diet might ensure that we are getting enough nutrients and benefits from the food sources. However, from time to time we might miss out on the food with benefits and have unhealthy foods such as fast food and snacks due to work, stress, etc. This is where health supplements come in, it helps to give us the additional boost and extra nutrition to make up for the times we neglect our diets.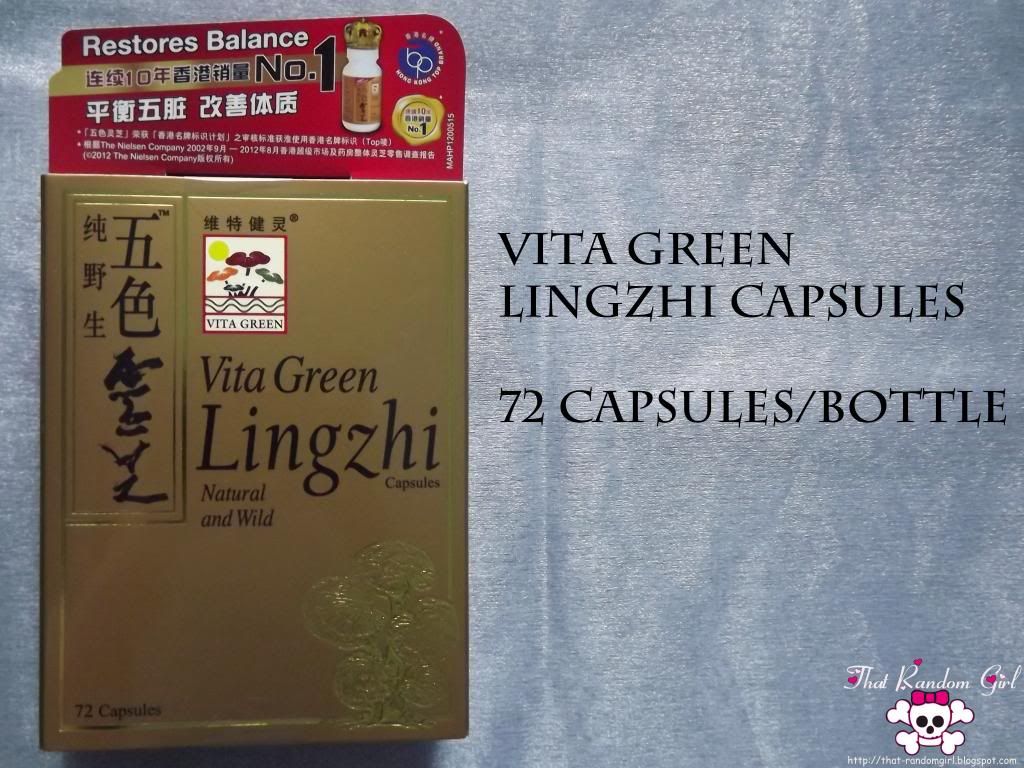 There are many types of health supplements in today's market; I shall introduce the one that I have been taking recently, courtesy of Vita Green. It's the number 1 best selling lingzhi product in Hong Kong for 10 years
so it's definitely a trusted brand that you might want to consider!
For those who might not know what lingzhi is; Lingzhi (Reishi) is the rarest and most precious of Chinese medicinal herbs, renowned for its superb healing powers and free from side effects. Lingzhi has long been prized for its ability to strengthen the heart, boost energy, improve memory, refine the complexion, promote good circulation, restore health and lead to longevity. (Read more from
here
!)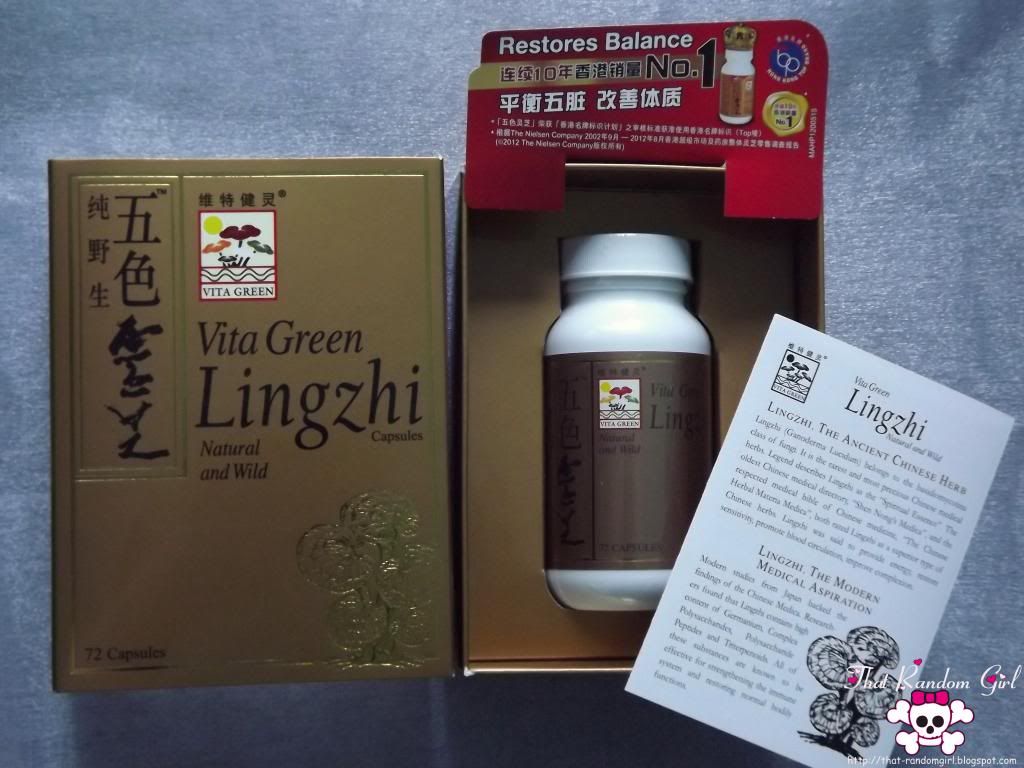 Thanks to Vita Green, now lingzhi can be consumed more easily and at your convenience! Vita Green Lingzhi come a capsule form (72 capsules/bottle) which can last about 2.5 months if you take 1 daily. It is make up of 6 different types of coloured lingzhi that provides different benefits targeted at different parts of your body:
- White for lungs
- Green for liver and eyes
- Black for brain and kidneys
- Violet for replenish vital energy
- Red for joints skin and heart
- Yellow for spleen and intestines
In addition to strengthening of immune system, lingzhi is known for facilitating detoxification, improving complexion, reducing allergy symptoms, anti-aging and helping with sleep.
I'm glad that these came in capsules form, which makes it easier if you would like to bring it overseas or anywhere else. The pills are rather small so it's easy to swallow. Even though I have been taking them for a week or so, there isn't much difference as health supplements need a longer period of time to see significant changes. So do take health supplements daily on top of maintaining a balanced diet containing meat, vegetables, fruits for healthy skin and body!
I would recommend to take this in the morning as it can help to keep you feeling energized for the day too!
Vita Green Lingzhi Capsules are retailing at $109 (Introductory offer! Usual price: $129), do grab it before the offer ends! They are available at Watsons and Guardian:)
❤