Finally a chance to try these lovely tattoos! I bought them back in June 2012, didn't know where to place the designs so it has been sitting on my shelf for months.
For those who don't know, Murua is a popular Japanese brand that produces strong and dramatic pieces highlighting both a girly charm and womanly strength. This brand is featured in Vivi magazines so do take a look there for more information. Though their items are gorgeous I can't afford to get any. I bought this tattoo set from Taobao so obviously it's not real :/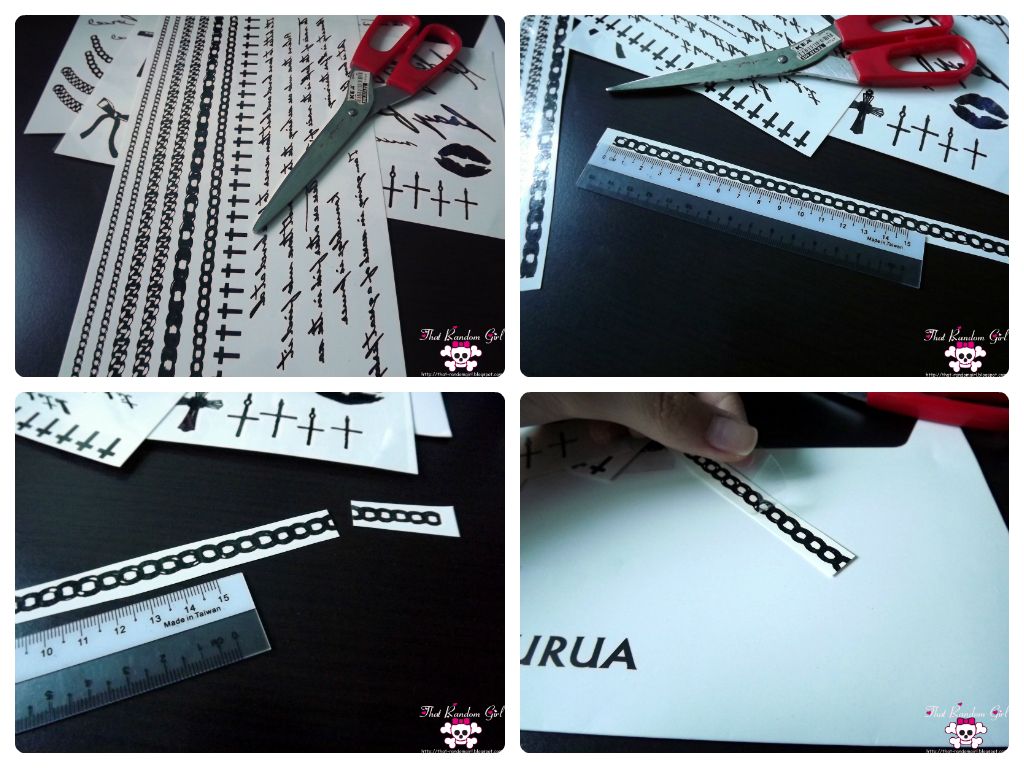 Here's the steps on how to apply temporary tattoos!
(I used my sister's arm for demo.)
1. Choose & cut out your desired tattoo.
2. If it's long chains like the one illustrated above, measure the desired length and cut of the excess, you can use the excess part for other areas!
3. Peel off the clear plastic sheet that protects the tattoo.
4. Position the tattoo on the area you want it to be, don't press it down first if you still considering the possible area to stick them as bits of it might rub onto your dry skin then it won't look as nice.
5. Wet a piece of cloth or sponge and gently dab, making sure that the entire part is wet for the tattoo to adhere to skin.
6. Usually I just peel them off after it's wet, do it slowly so if you happen to miss out any part, you can press back down and re-wet them again.
7. Wait for it to dry, about 10-15minutes and it is usually sticky even after it's dried so I will put some powder on top to keep it matte.
This set of tattoos can only last for a day or two if you're really careful, the quality of this isn't as good as Chanel which can last up to 5 days. So this will be great if you want additional accessories for a particular event. Here's mine for yesterday's Maybelline event, not too obvious unless people look closely at my arm.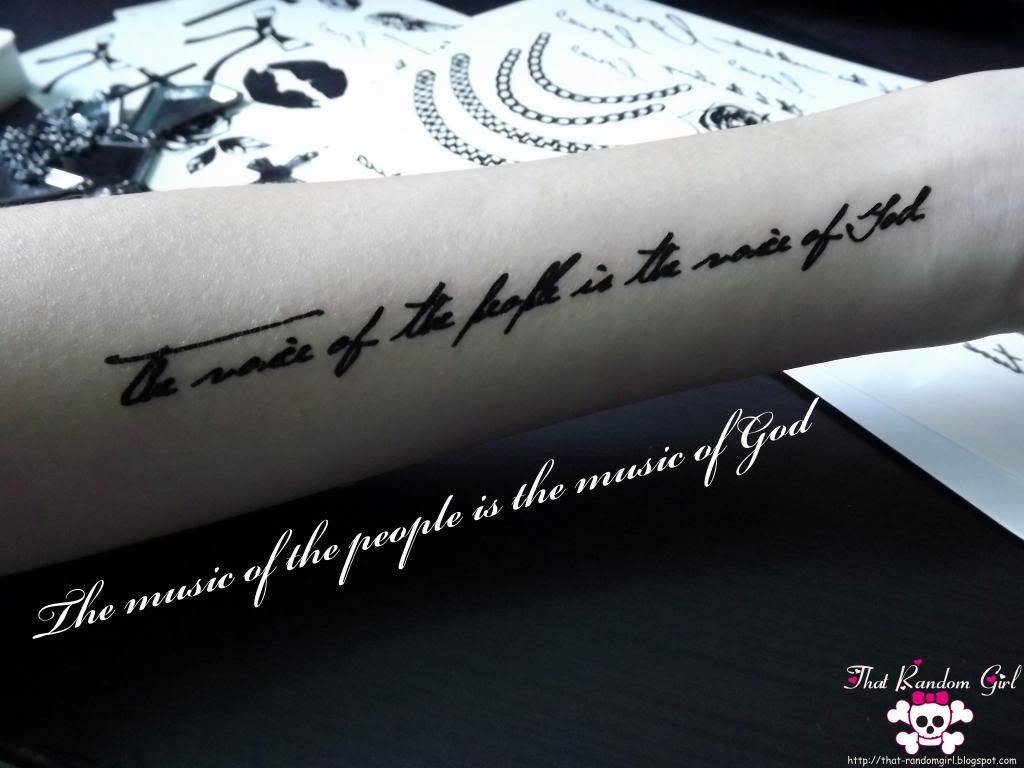 It reads: The music of the people is the music of God.
One last thing, you can remove the tattoo by using makeup remover, I tried it with
Loreal makeup remover
and it was a breeze removing them;)
❤