What is as edible as it is good for your skin?
Introducing the all new...
Amethystory Mineral Yogurt Mask
!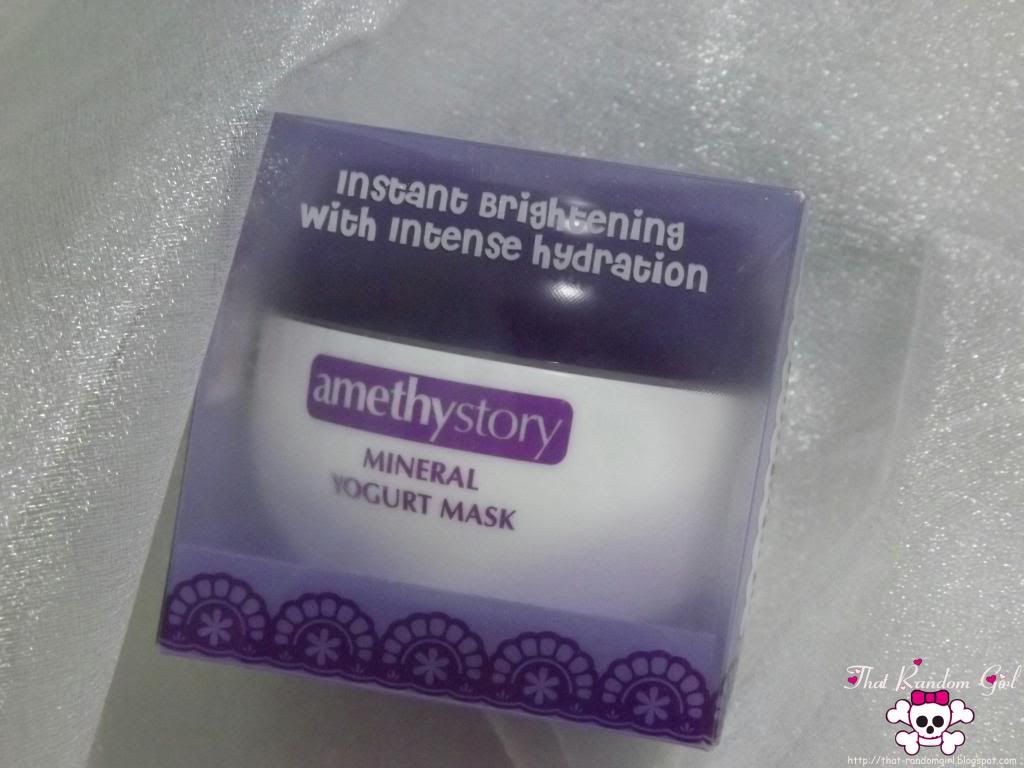 Yogurt is one best foods ever created as it is not only yummy; it does provided many benefits be it internal or external! When consumed, it gives full of nutritional benefits such as calcium, vitamins, etc that helps with digestion, boost immune system, and more! As for external use such as facial products, it helps to soothe, tighten and moisturize your skin.
Amethystory further enhanced the benefits of yogurt and combined it with other ingredients to come up with Mineral Yogurt Mask that offers instant brightening and intense hydration!
Here are the ingredients ;)
Amethyst
- Enhances skin rejuvenation & cell growth, resulting in smoother and more supple skin
- Promotes the synthesis of collagen that gives the magical effect of energizing skin for a more radiant & youthful look over time
- Promotes efficient detoxification to reduce daily "stress" by producing small, detectable magnetic field & emitting beneficial infrared radiation & ions that enhances circulation, promote anti-oxidation and skin cell regeneration.
Tranexamic Acid
- Effective in counteracting melanin growth to fight dark spots and lighten complexion effectively for a brighter complexion
- Helps even complexion
- Improve dull skin tone for a fairer complexion
Hyaluronic Acid
- Provides intense hydration & retains water in your skin for a youthful & supple look Bio-Energy Fluid
- Contains ample minerals and trace mineral elements to nourish skin for a softer and brighter complexion
Yogurt
- Naturally formed Lactic Acid and enzymes present in yogurt help to hydrate and soothe the skin, leaving it soft and smooth
- Equipped with natural anti-bacterial and anti-fungal properties to keep your complexion healthy and clear
- Works as a natural moisturizer to moisturize skin, tighten pores and improve overall skin texture
Directions:
After cleansing, gently massage an adequate amount onto the entire face. Leave the mask on for around 15 -30 minutes to allow the nutrients to be absorbed into the skin. Then rinse off thoroughly.
This mask comes in a tub, so it's better to use a spatula for hygiene purposes! It has a sweet yogurt scent which I like; have always been a fan of scented products :p The mask has a light cream-like consistency, making application smooth and easy. Also, being a rinse-off mask, you don't have to worry about any sticky feeling thereafter. I find that the mask moisturizes really well; I am not a fan of dry flaking skin and this does keep my face well-moisturized!
With regular use, a fairer and more even skin tone will give a natural radiant glow from within! This is readily available at all Watsons store for $18.90 (60g).
Do check out their Facebook page here too!
www.facebook.com/amethystory
❤