Frienzie Bistro & Bar
10 Tebing Lane, #01-02 (Punggol), Singapore 828836
I got to know about this place from Feecha last year and decided to have my birthday dinner there with ♥. We got there rather early, before 6pm if I didn't remember wrongly. The place was rather empty except for 2-3 tables. There are smoking and non-smoking areas; we chose to sit at the balcony area, even though we don't smoke, for the cool breeze and scenery of the riverbank. It gets chilly at night so it's better to bring a cardigan/jacket along!
Most of the staffs were idle and chatting on their own, only 1 waitress was attentive and helpful, serving us in a couple of minutes plus promptly answering our questions and clearing the table when we were done with our food. Thumbs up for her great service(didn't manage to get her name though)!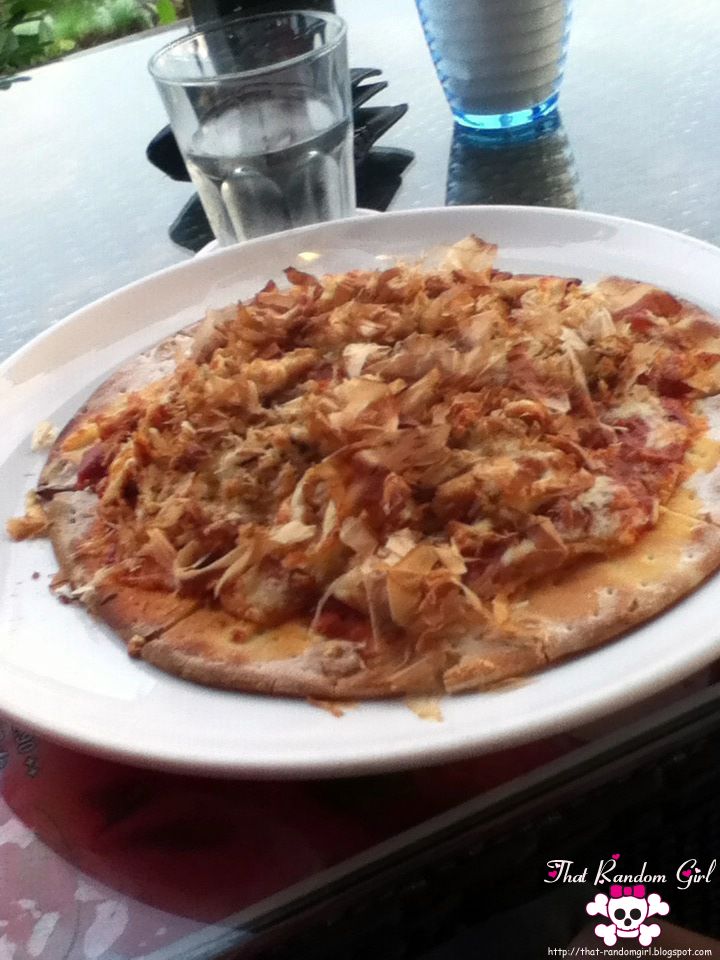 (Taken with iTouch 4th gen, pardon the bad quality pictures!)
The price of food is alittle pricey, subjected to service charges and gst. We were early so there is happy hour for drinks: beers are 1-for-1, each costing $9.90 if I recalled correctly. We ordered Erdinger and Chili Crab Pizza. Chili Crab Pizza costs $18.90, I like this; it has thin crispy crust with handful of crab meat, generous amount of chili crab sauce and katsuobushi(dried bonito) sprinkled on top. Though it's chili crab pizza, the chili is rather mild so it's suitable for non-chili eaters like me! You can request for Tabasco sauce if you like a little more spice. The pizza is enough for 2-3 people but not enough to fill our tummies. Just when we were finishing our pizza, we noticed a table next to us enjoying chicken wings. ♥ couldn't resist fried food so he ordered a plate of Crispy Wings priced at $13.90 for 6 pieces of wings. Frankly speaking, the wings are crispy but they are really oily. I got sick of it after the first wing; I never liked fried food and I find that this is rather similar to the ones sold at IKEA restaurant, not recommended to get this!
Overall, it was a pleasant experience, might consider going back for the pizza and happy hours. It's a rather good place to relax and chill with your friends too:)
❤