A new product for the new year! This is launched recently (3rd January 2013) and I'm glad I have the chance to try this out ;)
It's the latest series launched by Biore - Facial Foam series (skin caring cleansers), that cleanses and improves your skin! All you need is a minute to do it. Tempting? Read on :)
As seen in the image above, this series comes in 3 types - Biore Skin Care Facial Foam Moisture, Rich Moisture and Acne Clear, to cater to different skin types and a scrub - Biore Skin Care Facial Foam Scrub, for weekly exfoliation.
Choose the one that's more suitable for your skin type:
Biore Skin Care Facial Foam Moisture (Normal to Combination)
Biore Skin Care Facial Foam Rich Moisture (Dry & Dehydrated)
Biore Skin Care Facial Foam Acne Clear (Blemish Prone)
What appealed to me is that it's the first cleanser that promises to cleanse and at the same time support&boost skin's ability to self renew. It's like killing two birds with one stone!
It contains Biore's SPT: Skin Purifying Technology, which prevents the cleansing agent from penetrating the skin, but still remove dirt with the least damage to the skin, for you to enjoy the sensation of smooth skin after each and every face wash! There will be skin improvement in 14 days(ranges between individuals) where you can have more hydrated skin with less clogged pores, lighten marks & blemishes and reduction in sebum.
In summary,
1. High cleansing ability vs. competitors.
2. Low irritation as cleansing chemical does not penetrate skin.
3. The first cleanser that works to rebalance skin – reduce oil at T-zone (forehead and nose) and replenish moisture at U-zone (cheek and chin).
For this review, I'll be reviewing on the Biore Skin Care Facial Foam Scrub-in & Biore Skin Care Facial Foam Acne Clear :)
Both the scrub and cleanser has this scent that I can't resist; I'm a fan of scented wash so it's a plus even before I use it :) Directions: Squeeze about 3cm on hand, lather with water and gently massage on face, rinse thoroughly with water. As it's foaming type of cleanser, it lathers well with a small amount so you don't need to squeeze too much, in this review I used quite little to prevent dripping when I took pictures. A little goes a long way!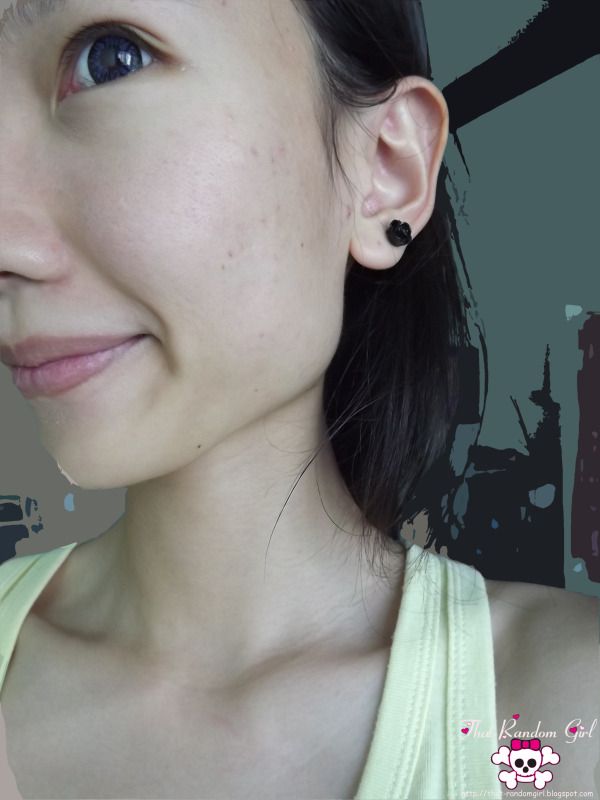 As mentioned above, this helps to remove oil&dirt from the skin as well as replenishing moisture; cleansing & improving your skin at the same time. Just one wash and I like how my skin feels after using this, I feel that there is a slight brightening effect and it cleanses well without stripping the moisture in my skin. My skin feels refreshed and it keeps my t zone oil-free. I will continue to use this, hope it will prevent new pimples from popping out too ;)
For scrubs, I will use them once a week and usually at night to remove any impurities and leave the skin to rest through the night. Biore's scrub is suitable for all skin types, no worries for sensitive skin as this comes with tiny red beads which are really gentle on skin. Even though instructions states that it's gentle to use every day, I would recommend 2 times a week; you can alternate between this and cleanser to help to improve skin condition.
Just like the cleanser, you can use about 3cm of scrub and rub gently in circular motion to help remove the dirt in pores which cleanser might not have reached. The beads are so gentle unlike some brands of scrub where you can feel something scrapping your face.
After using this, you can see that my skin appears brighter. So it's good for those who wants brightening effects. If you use this more often, I'm sure you can have clearer and brighter looking skin.
The Biore Facial Foam Series is readily available at Watsons, Guardian, Sasa and other major departmental stores. I'm not too sure about the pricing but Biore's products are pocket-friendly so you don't have to worry much about the price. Remember to try this out! :)
❤