Extra Brightening Duo Lifting mask is one of the many ranges of mask from the famous Taiwan brand: SexyLook. This mask is enriched with malachite, peptide-5 and platinum nanoparticles which helps reduce fine lines and wrinkles. In addition, tranexamic acid, hyaluronic acid, aloe vera, west Indian cherry extract and vitamin B3 helps to brighten the skin as the essence can be rapidly absorbed into the skin.
Other additional effects also include increasing moisture level and promoting collagen synthesis that increases the skin's elasticity.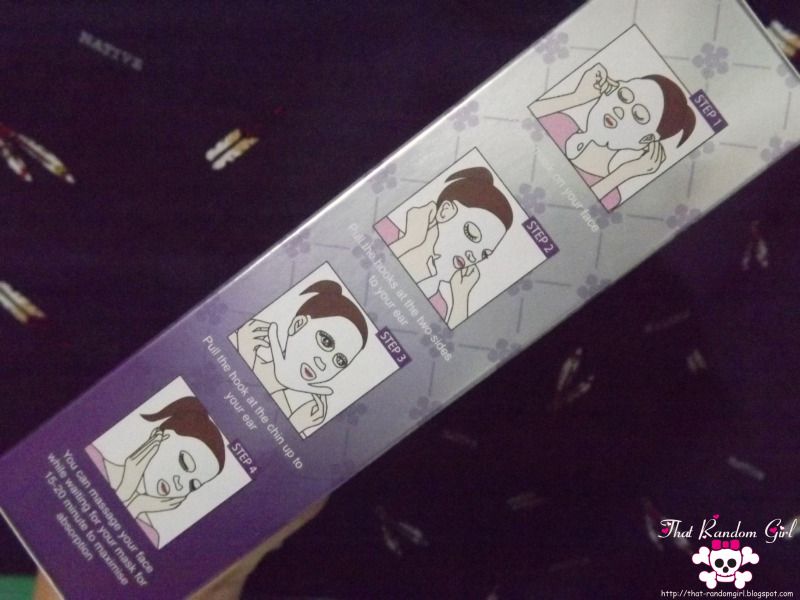 It's my first time using a mask with ear hooks! I like the idea of keeping the mask in place while providing a slight lift to your skin; allowing you to do other things without having to worry about the mask slipping off!:) First impression: The mask doesn't have much of a strong fragrance, more of a chemical smell which didn't really appeal to me. It is made with a rather sturdy material so don't have to worry about tearing it easily and no problem with dripping serum too.
When I tried it on, I find the mask to be alittle too small for my large face, had trouble hooking the mask and it kinda felt too tight when I managed to fit it over my ears. And 1/3 of my forehead is exposed too. After using it for 15 minutes, it did help to brighten my skin alittle, not as obvious as the previous whitening masks I've tried before so it was quite disappointing. The lifting effect is not that visible too, I assume that you'll need to use this constantly for a much better effect. It's hard to tell just from one usage but overall I like how the essence is easily absorbed, leaving skin matte and didn't give my combination/sensitive skin any breakouts.
If you haven't tried lifting masks like this before, do try it:)
The SexyLook Extra Brightening Duo Lifting mask is retailing at $8.80 per box. Each box contains 5 pieces.
Find out more about these masks from
_
& Do "like" Secretive for more updates & new products; they have an extensive range of products! :)