Thanks to Estee Lauder for the chance to attend this holiday event! :)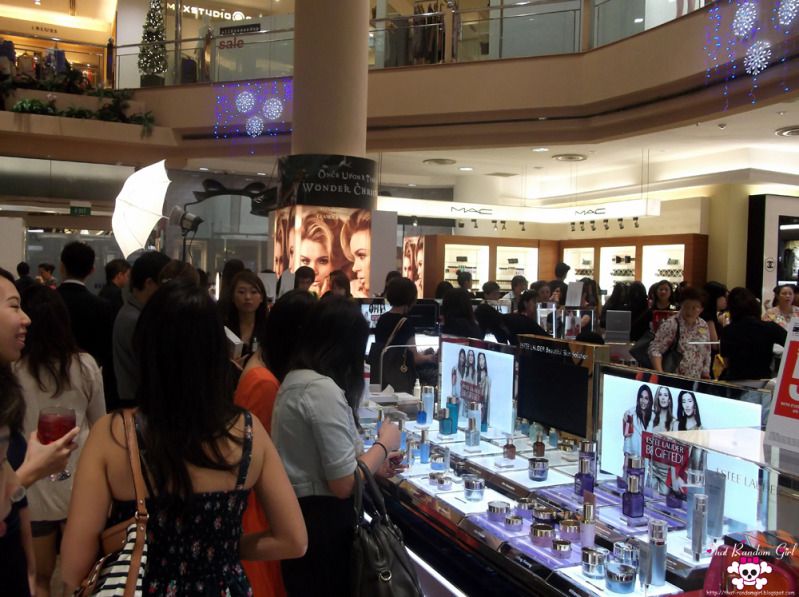 Sis accompanied me to the event which took place last weekend at Isetan Scotts Estee Lauder Counter. Light refreshments were provided and we managed to look through their products before the beauty demo started. There were quite a few products that caught my eye such as the double wear foundation, but it is alittle pricey for me :(
Anyway, the beauty demo was done by Regional Makeup Director, Zohn Ho. He spoke to some of us before the session started and addressed our concerns by getting volunteers from the crowd to be the models.
A simple gif where he's addressing the concern of eye makeup :)
The session took about 30 minutes and I learnt some tricks which I'll try in the future. It includes:
- mixing eye cream with concealer for dark circles/eye bags to not only conceal but moisturize the eye area and not recommended to apply foundation in that area to avoid getting creases which makes it look as if you have very thick makeup
- mix a moisturizing serum with bb cream to give a fresh and natural look which is suitable for those who dislike heavy makeup
-
fill your lips in using a lip liner with soft, feathery strokes instead of a harsh outline to create the perfect base for your lip colour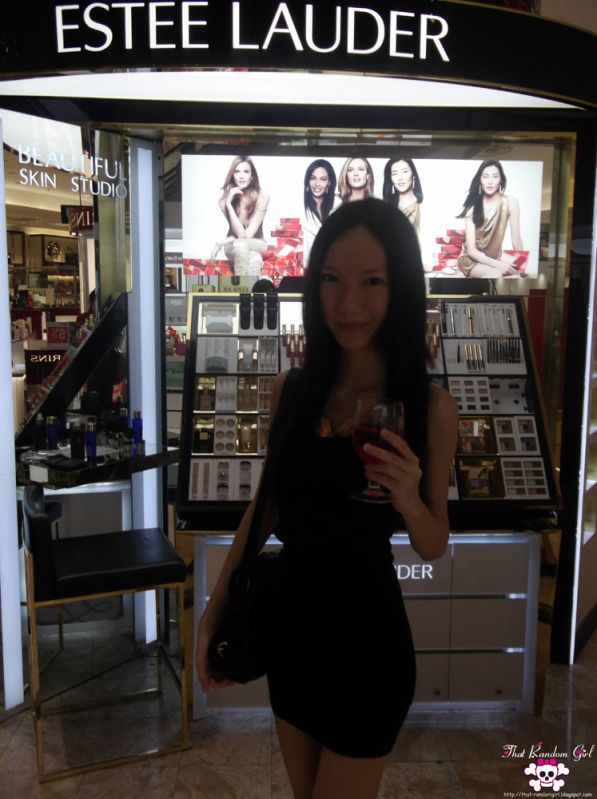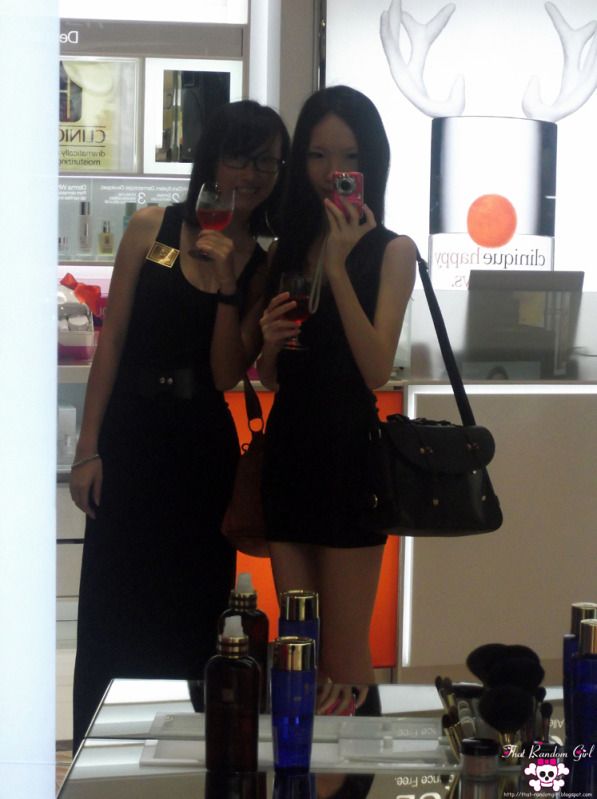 Some pictures of us! I decided to try center parting for a day, not used to it but it's definitely easier to keep in place as compared to side fringe.
Here are some of the samples we get to take home! I can't wait to try out the double wear foundation ;)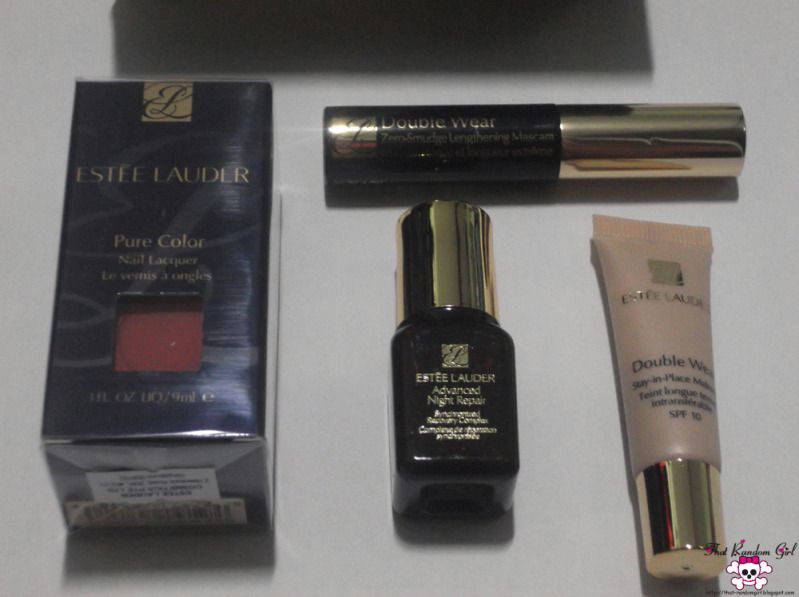 1. Pure Colour Nail Lacquer in 09 Tempting Melon
2. Double Wear Zero-Smudge Lengtheing Mascara
3. Double Wear Stay-in-Place Makeup in 36 Sand
4. Advanced Night Repair
I will try to review these once I'm free:)
Till then~
❤