It's my first time attending a fashion runway show, thanks to Publicist PR. Before attending this, I googled and found out that the brand, Silvian Imberg, carries beachwear and swimwear. Which means the fashion showcase will be based on their 2013 spring collection. Upon hearing this, bf decided to accompany me. Truth is, I hate the idea of him looking at these gorgeous models strutting their stuff on the runway :(
Anyway, back to the event, the details given to me weren't clear so I made a mistake and went down to their outlet. Only to know that the event was held outdoors and we ended up being fashionably late.It was held outside Marina Bay Sands Shopping Mall in a large white tentage.
Even though we were late, the show hasn't started. We were ushered to the reception area which was filled with people sipping on their drinks and waiting for the show to start. We managed to get a drink and take a few shots before taking our seats.
Being in the second row, I couldn't take much proper pictures of the beachwear/swimwear showcased by Silvian Imberg. Some of them were taken by bf since he has a better view of them; can see how excited he was when the show started. Lol. There were a couple of pieces that I really liked from this collection. I think they are too pretty to be worn for swimming; find it more suitable for photoshoots or suntanning;)
You can check out their collection here:
https://www.facebook.com/pages/Silvian-Imberg/101995483228580
A side note; DJ Angie Vu Ha was present too! I wanted to take a picture with her but didn't managed to catch her after the show ended.
Before I end this post, I have 2 sets of $150 vouchers from Silvian Imberg to be given out! All you have to do is send me an email with the heading "Silvian Imberg Giveaway". It's that simple, based on a first-come-first-serve basis ;)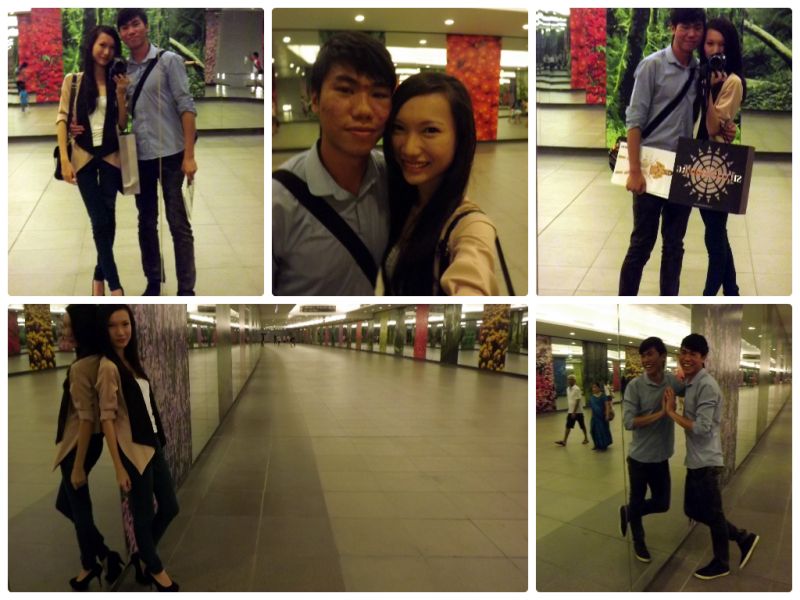 Ending off with a picture of us! :) We headed to Gardens by the Bay for a stroll before going home :)